Civil society must rise and set national agenda for politicians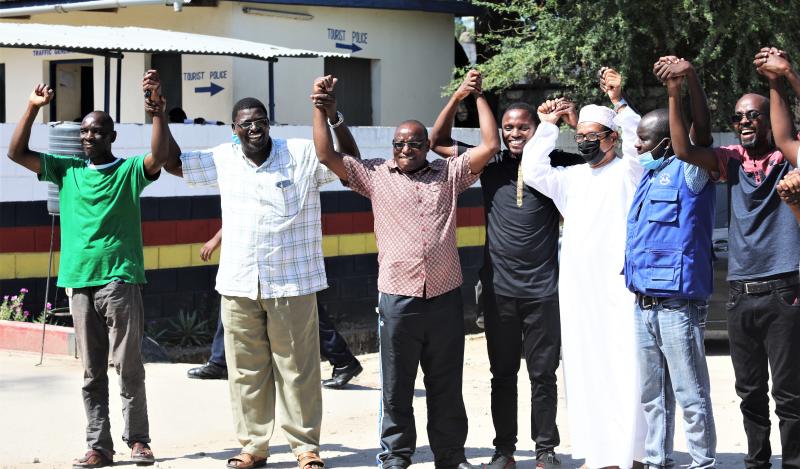 Let us say it again. The civil society – the religious, media and all non-governmental organisations – has a critical role in electoral processes. From voter registration all the way to election result outcomes, the civil society is a major actor. As things stand, the civil society has not pitched for any agenda that those seeking elective offices should seriously consider should they come to power. At the national level, there is no evident voice pushing for a particular agenda.
Once we let the politicians run away with the development agenda, they will conveniently choose sectors that speak to them. Not that there is anything wrong with a politician advancing their agenda, but with the deeply entrenched corruption culture in our systems of governance, the tendency to pick sectors that are favourable for individualised rewards is quite high.
We have also had promises that have either turned out to be white elephants or just dead horses. Think of the stadia across the country. Kenya is endowed with great sportsmen and women. Our athletes are our best ambassadors abroad. The promised stadia, especially during the 2013 elections, were meant to ensure any sports talent is not wasted. Quite to the contrary, it pains to see money sunk on stadia foundations that were never to be continued.
Whether we are going the Azimio la Umoja or bottom-up way, the agenda therein is all about what the political competitors think is good for us. Let us delve deeper into their campaign. Any time a politician says "we care about small people … we shall lift everyone … we shall offer …" be very weary. In essence this is another way of saying "vote me … relax … I will bring you what you need". Who feeds millions of people with generosity?
The Constitution is clear that development must be a process of the people by the people through public participation. We have to be cautious that these patronising narratives do not take us back to the past in which "the generous government gave us". It is relapsing to the "serikali saidia" syndrome. In addition, election time provides a special moment for the civil society to raise pertinent issues touching on our foundational beliefs as a country.
The rampant fires and strikes in schools are symptomatic of something deeply gone wrong in our value systems. We have students who are allergic to reading, who want notes and not books, who love it when lecturers miss classes and who simply want to pass regardless of their commitment. We need a regime that speaks to values that build the future generation. A regime that empowers individuals through strengthening our education system. Promises alone are not enough.
A regime must invest resources, both human and financial, to re-engineer creativity, innovation and critical thinking in who we are at all times. The civil society should also concern itself with agriculture. We are largely an agribusiness economy now that our tourism sector has suffered setbacks due to not just Covid-19, but poor management in marketing the country as a peaceful, honest and investment friendly country. More importantly, over 70 per cent of Kenyans depend on subsistence farming.
The dependency of farmers on imported fertiliser that destroys natural soil fertility, for instance, is not helpful for subsistence living. The seedling politics, just like the fertiliser, are more about who supplies the seeds. We can hardly use our indigenous knowledge to grow crops. Slowly, we are auctioning millions of farmers to commercial multinational corporates. This is a major concern that neither the farmers nor the civil society is talking about as an election issue.
The media in particular should press aspirants to go beyond words and demonstrate what is unique about them. Media have the advantage of agenda setting away from the agenda of politicians. We will have no right whatsoever to demand development to which we never participated in conceptualising.
Dr Mokua is Executive Director, Loyola Centre for Media and Communications