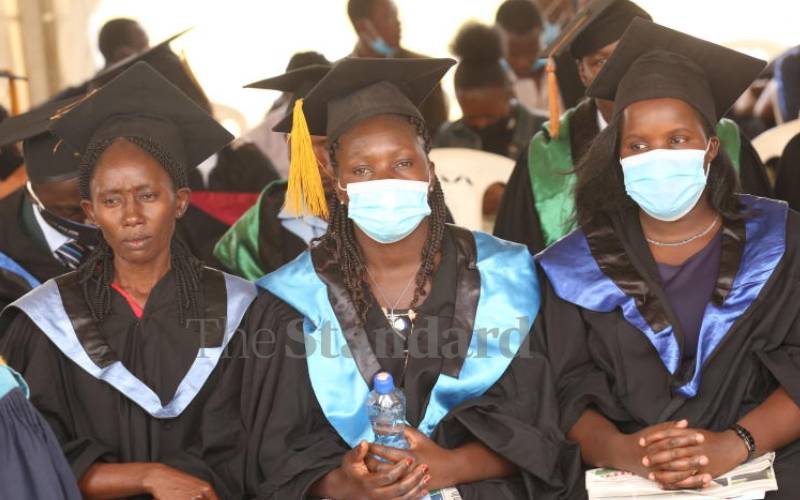 The Universities Fund is looking for Sh400 million to effectively discharge its functions. The funding agency is underfunded by the exchequer, according to their 2021 – 2026 strategic plan that was made public last week.
According to the strategic plan, they received Sh46.22 million in the 2020/21 financial year, the amount the agency says is not enough for them to achieve their mandate.
The report further shows that a big chunk of the allocation they get goes to payment of salaries and administration costs, which stands at 52 per cent, and that only 13 per cent goes directly to the Fund's core mandate.
The Fund's Chief Executive Officer Mr Geoffrey Monari said in the current financial year, ending on June 30, they received Sh66 million, which made their operations to stall.
"Important capabilities are lacking in research, data management, monitoring and evaluation, resource mobilisation, communication, partnerships and human resource management and training," said Mr Monari.
"We need to have at least Sh400 million for the agency to function optimally, in a bid to meet operationalisation costs, improvement of its facilities and equipment," he said.
Mr Monari said the fund requires data to make decisions on the disbursement of funds to universities. He said data on numbers of government sponsored students in universities is instrumental in the determination of funding to individual institutions, development of policy and putting in place proper audit systems on the use of the disbursed funds.
"The numbers we currently receive from universities are inaccurate, as they are manually computed, resulting in wastage of time in collecting and verifying the data received," he said.
He added: "A centralised data management system that is integrated with Helb, the Commission for University Education (CUE), Kenya Universities and Colleges Central Placement Service (Kuccps) and the individual universities database on students would enhance transparency and accountability."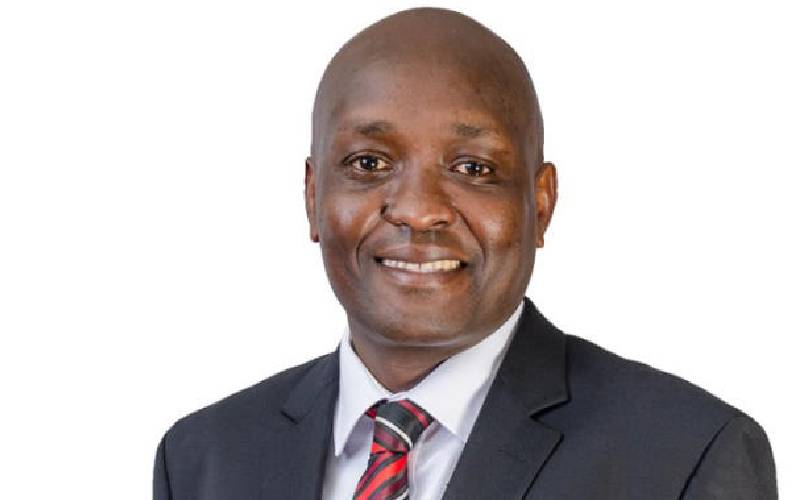 The agency's strategic fund shows gaps in the funding of university education. In the 2020/21 financial year for instance, 271,446 students were enrolled to public universities and Sh41.907 billion budget approved, which was less by Sh27.359 billion.
In the same year 61,541 students were admitted to private universities and the approved budget was Sh2.73 billion, less by Sh9.375 billion.
In order to mitigate funding gaps, the Fund, in its strategic plan, has prioritised seeking additional funding from regional, national and international partners, to grow its funds to at least Sh75 billion annually in the next five years.
"The approved allocation from government in the financial year 2020/21 stood at Sh44 billion, equivalent to about 55 per cent of the required resources at 80 per cent... The fund intends to grow this allocation to Sh75 billion annually to fill the funding gap," said Mr Monari.
He added: "The fund will source for funds through proposal writing to development partners, including multilateral and bilateral agencies as well as philanthropic organisations. More funding will come from the endowment fund that we shall establish," he said.
According to the fund's strategic plan, the endowment fund will be restricted to specific objects such as mainstreaming special interest groups, promotion of research and innovation, promotion of arts and culture and awards to universities exceeding performance targets.
The fund also intends to raise funds through corporate sponsorships by carrying out special events such as biannual university funding conference, workshops and seminars on topical issues. It says such events will attract corporate sponsorships and fees from participants.
The fund's chairperson, Mr Halakhe Waqo, said they are committed to the realisation of the national goals related to the education sector, the Big Four agenda and Vision 2030.
"This strategic plan aligns itself to the broad government agenda of transforming Kenya's education system in the 21st century, expanding access, promoting equity and enhancing quality training in our universities," said Mr Waqo.