Schools struggling to adapt to new system due to inadequate infrastructure, teachers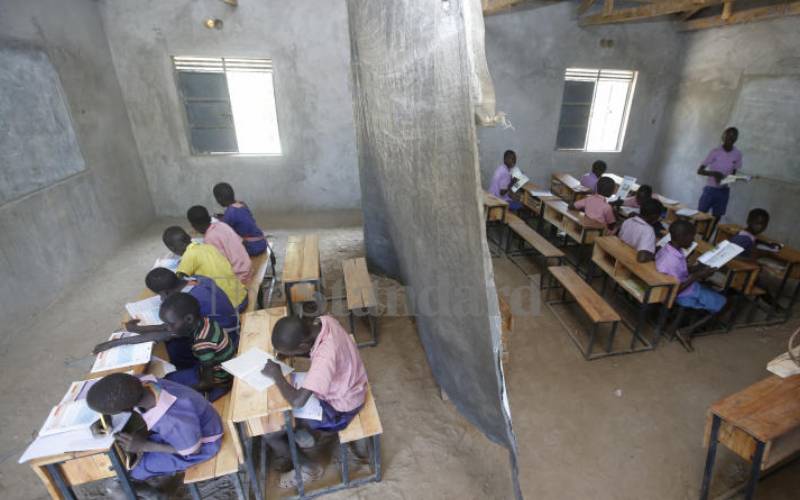 The implementation of the Competency-Based Curriculum (CBC) in schools in remote parts of Baringo County continues to face challenges.
Since its launch in 2017, teachers, learners and parents say they have been struggling to adapt to the system.
Some parents said they are yet to understand the new curriculum, while others are advocating for the return of the 8-4-4 system.
Understaffing, inadequate infrastructure, and learning materials hamper the implementation of CBC in some schools in the Tiaty Constituency.
Two teachers at Paka Hills Primary School are forced to attend to over 100 learners in Grade One to Grade Five.
At the school, only three classrooms are accommodating all the learners.
Learners share a single classroom while facing opposite directions. A tent is placed in the middle to mark the boundary.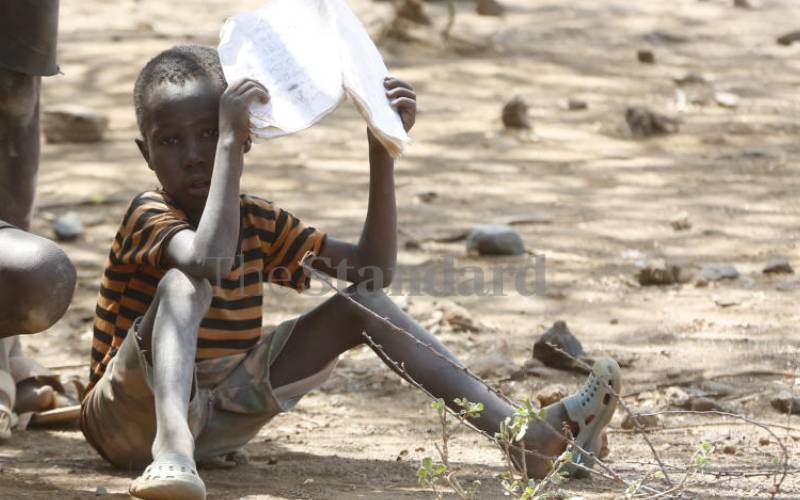 "Implementing CBC is difficult. We have no resources. We have up to Grade 5 learners but with only two teachers to teach a population of 95 pupils," said one of the teachers who sought anonymity.
Teachers give the learners homework for their parents to assist them, but they fail to do so.
The school is yet to receive Grade 5 textbooks. "We are forced to borrow from other schools."
Teachers are also forced to use their resources to download and access other learning materials on the internet, and with a lack of network accessibility, it is challenging.
Implementing Physical Education is also a challenge due to the lack of sporting facilities and a playfield.
Teachers are also demotivated as they rely on classrooms for shelter.
Due to insecurity, learning has also been affected because some parents fled the area with their children while other learners dropped out of school.
Failure by the government to supply food to various schools in the region has seen the number of learners drop drastically.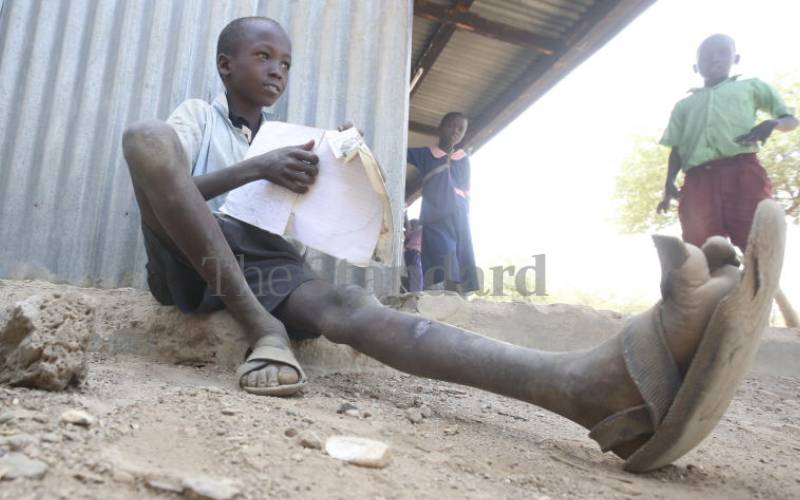 "When there is no food, there are no learners. Last term we had close to 300 learners because we could provide food, but the number has reduced to 100," said a teacher at the school.
Lokodo Luchuria, a parent at the school, said they have problems that the government should address.
"We need more classrooms and teachers. CBC is not effective here. We wonder what will happen when those in Grade Five transition to Grade Six. Some will be forced to go back to studying under the trees," Luchuria said.
He said he is yet to understand CBC and that the new system is for those in the urban areas.
"In town, there are enough teachers. I have five children, but I cannot assist them with their homework since I do not understand," he said.