Special Report: The CBC nightmare driving parents nuts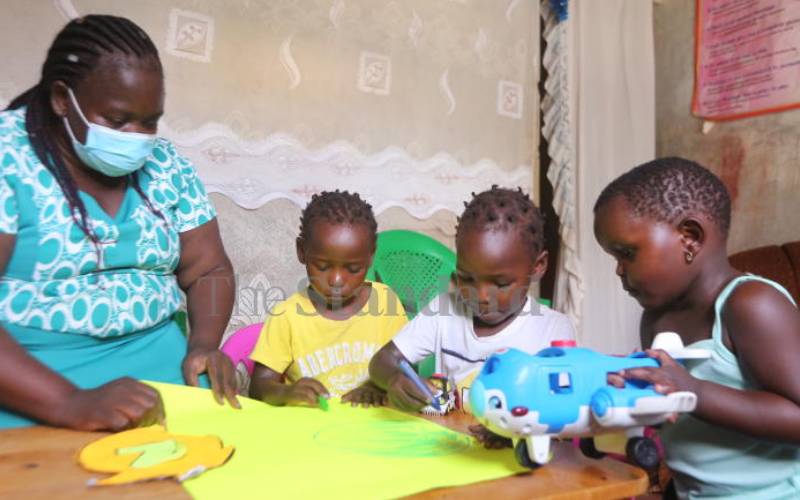 Touted as the most ideal education system in the country, the Competency-Based Curriculum (CBC) appears to be giving many parents sleepless nights.
David Andati, 43, whose daughter is in Grade Five at a private school in Vihiga, finds CBC not only expensive but cumbersome.
"It is quite a struggle keeping up with this new curriculum. There are many textbooks required. This system should have been made affordable given the hard economic times parents are going through," said Andati, a Vihiga-based businessman.
So far, he has bought 20 textbooks and at least 15 exercise books.
"I just bought some of the books listed here because I don't have enough money to buy all of them at once," he says.
Andati has another child in Standard Seven and under the 8-4-4 system which he says is much cheaper compared to the CBC.
"We thought the government had the intention to make education affordable and accessible but the introduction of CBC could just make it hard for many struggling parents to educate their children," Andati says.
Titus Obonyo, a boda boda rider based in Mumias town, Kakamega County, says the burden of assisting his child do the homework is overwhelming.
"The homework is complicated because the style of teaching and pronouncing words is different from the 8-4-4 system," said Obonyo.
Janet Shikuku, from Webuye sub-County in Bungoma County, says CBC has made life hard for many parents.
According to Shikuku, it is always an uphill task to help her son with his homework.
"It never used to be like this, children used to read on their own with fewer learning tools, but CBC appears to have come with many challenges for both learners and parents," she adds.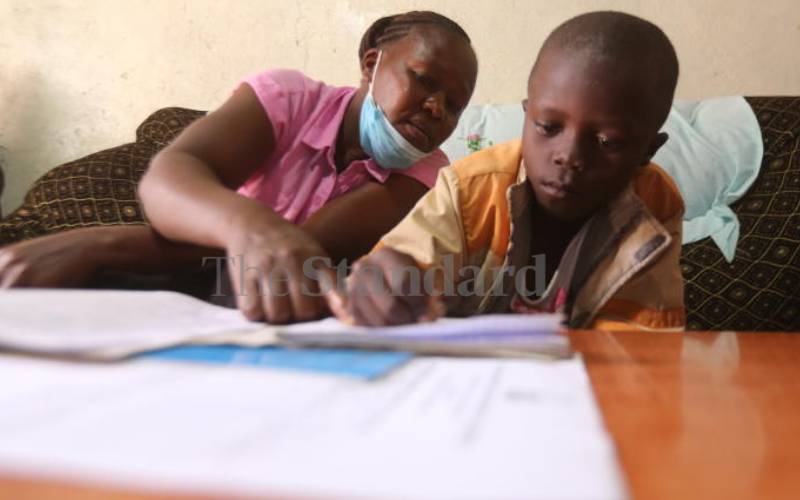 Players in the education sector, including teachers union officials, are concerned by the big divide and inequity the new curriculum could cause.
Johnstone Wabuti, Kenya Union of Post-Primary Education Teachers (Kuppet) Kakamega branch chair, say they are concerned that teachers in secondary schools have not been fully involved in the implementation of the new curriculum.
"This system is bound to fail, teachers have been left out in the process, yet the ministry thinks we are on the right track," says Wabuti.
Kuppet national chair Omboko Milemba echoes the same sentiments, saying it was dangerous for the government and the Ministry of Education to go on with its bullish way in the implementation of CBC.
Milemba is now calling for discussions between all the education stakeholders.
"For CBC to be well implemented, it will require input from all the stakeholders. We need to engage everyone and stop chest-thumping on this crucial matter," said Milemba.
He believes the issue of infrastructure has not been addressed by the architects and those implementing the system.
"We will have major issues during the transition to secondary school for those doing CBC from Standard Eight and Grade Six under the new curriculum," he said.
Kakamega Governor Wycliffe Oparanya says the national government ought to invest more in CBC to make it affordable for parents.
"CBC is very expensive to parents, we need to make it cheaper lest we lose the importance of education," he said.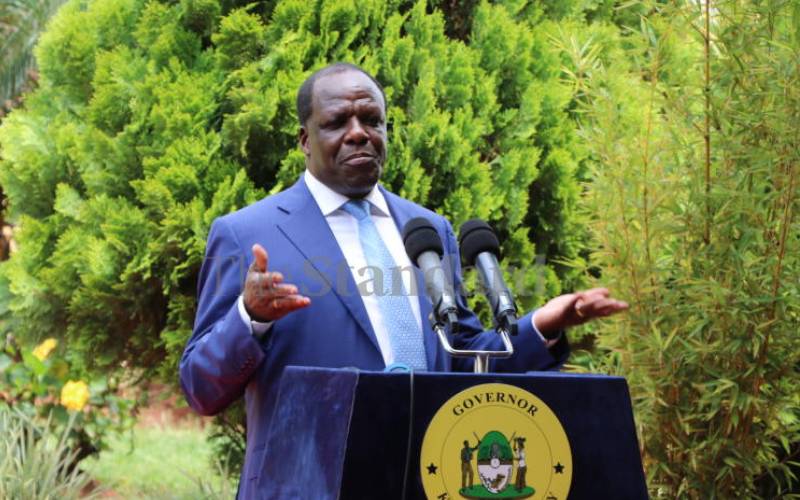 Joan Kirwok, a mother of four and a Mangu resident in Nakuru, sets aside some cash in her monthly budget to cater for her son's school needs.
She says the money demanded to fund the studies under CBC is a lot.
"You may be asked for a new book, study items, or practical items. My husband and I have had to dig deeper into our pockets to finance the daily demands," she says, adding that some of the items are difficult to find.
"One evening, my son was sent home and directed to take all types of soils to school, including clay soil. Where can I get that? We don't have a river nearby," she said.
For her son to join Grade Four, he had to go to school with a spring file, ruler, drawing books, painting brush, fabric, water colours, plastic needles, beads, plasticine, masking tape, string, cotton wool, assorted papers, scissors and manila papers.
He also requires textbooks for all the subjects he is taking.
"You must buy these books. Compared to the previous curriculum, we have to buy twice the number of books we used to," says Kirwok.
Kirwok is worried about her son because she thinks he may be overwhelmed by his studies.
Johnson Njaramba, from Mawanga Estate in Nakuru, says some of the questions his daughter in Grade Two asks makes him look uneducated.
"Sometimes, I have to Google to get answers to questions asked. One time, I was asked which is the smallest county in Kenya and I froze," he says.
According to Njaramba, the system is blind to some of the needs pupils in remote areas could be facing now.
"Some children are weak in spellings, others especially those in rural areas, have little or no exposure to trending issues in Kenya. All of them are examined based on unfair exposure," he says.
According to Lisah Njeri, a mother of two, although parents are not allowed to help their children with assignments, they are so involved in the system as contributors.
Njeri, who also cares for a child with a disability, says that she must be deeply involved in the child's welfare and at the same time work to cater to the child's education needs.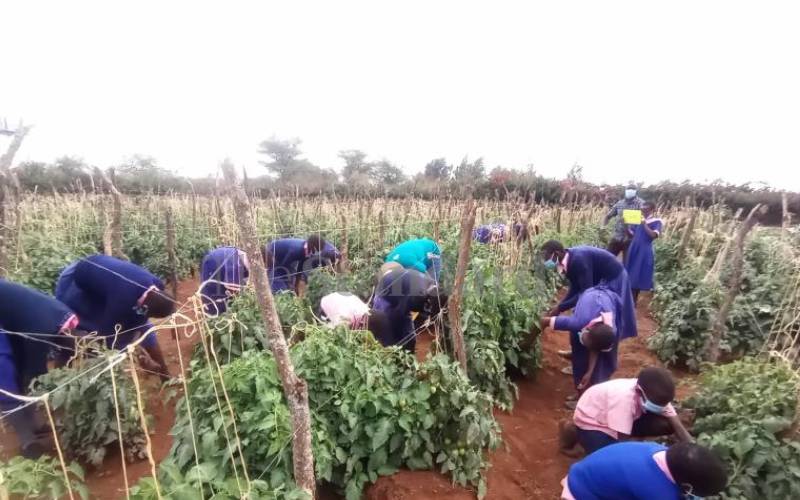 She says it has been difficult balancing her work and helping her children with their studies.
Mary Lubia, a Kisumu resident and whose twins daughters are in PP1 says most of her Saturday afternoons are spent working on school projects and activities.
"I have two older children under the 8-4-4 system, and the engagement I had with them was totally different," she says.
Once in a while, she is required to participate in outdoor activities with the children which are recorded and sent to teachers.
In Manyatta slum also in Kisumu, Beryl Awiti is engaging her seven-year-old grandson to complete his school assignment.
The Grade Two pupil at Kosawo Primary School has changed her grandmother's domestic schedules, and she now has 'playing time' as part of her daily activities.
Awiti is a tailor at a local market near Kosawo, where she works between 9am and 6pm. Awiti says she wakes up at 5am every day to prepare the child for school.
By 3pm, the boy leaves school and passes by the grandmother's shop, where she helps him pick up from where he left in school.
"When he arrives, I check his diary and help him with some of the projects that are required to be done at home," she says.
Awiti and Lubia agree that CBC means well for the learners but there are loose ends that need to be tied before it is too late.
"There are so many projects in between and most of them require money as materials needed have to be bought making it quite expensive for us," says Awiti.
"The time taken in engaging the children is a lot, but I appreciate this because the close engagement has made the bond with my grandson."
Lubia's sentiments are not any different. She, however, says that despite the challenges she appreciates the fact that CBC had given her a chance to spend more time with her children.
[Report by Brian Kisanji, Daniel Chege, Kevine Omollo]