Magoha cautions parents, school heads over Form One enrolment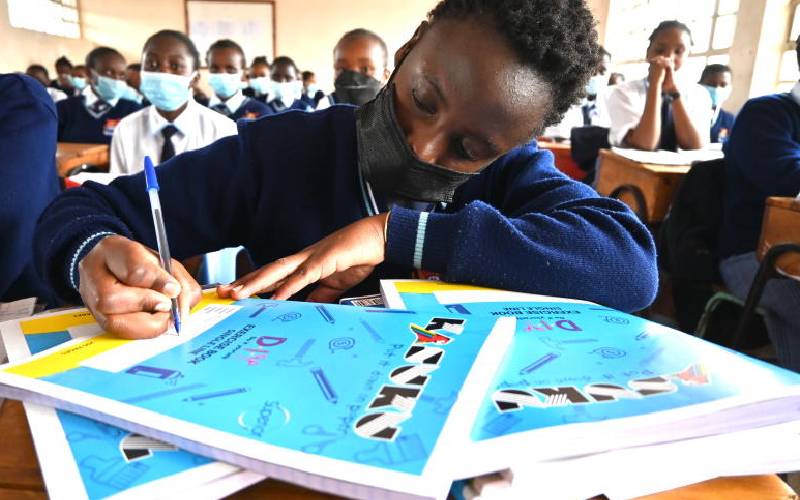 Education Cabinet Secretary George Magoha has warned secondary school head teachers against sending away Form One students for lack of uniform.
The CS also cautioned that students who have not paid fees, including lunch fee charged in day schools, should not be denied admission.
"I call upon parents to report to my office any head teacher who will disregard this directive," Prof Magoha said yesterday in Thika town.
Magoha also warned parents who fail to enrol their children to Form One risk arrest.
Addressing the media after touring Kiandutu slums in the ongoing multi-sectoral door-to-door campaign to mop up students who are not in school, Magoha noted that the ministry had all the details of students who have not yet reported.
Further, he warned parents who are hiding their children and those not revealing details of those yet to report that the government will soon catch up with them. He said the Ministry of Education will use the bio data of the pupils who sat the Kenya Certificate of Primary Education examination last year to trace them.
Trace-and-enroll operation
Magoha emphasised that the government was committed to attaining 100 per cent transition from primary to secondary school, and called on the police, chiefs, Nyumba Kumi agents and Education officials to trace the missing candidates and ensure they report to school.
"You cannot blame the government since we have tried to provide scholarships for needy students," Magoha said.
The CS reiterated that school heads must not send home any Form One student for lack of school fees.
"No student should be sent home because of lack of uniforms, books or fees," he said.
He said Nyandarua and Nyeri had achieved 100 per cent Form One transition while Kiambu and Nyeri had achieved 97 per cent.
Following a directive on August 23, ministry officials should also trace last year candidates who are pregnant and ensure they continue learning.
At the same time, Magoha has called on the Universities' Academic Staff Union (Uasu) to consider calling off the planned strike due to the harsh economic conditions.
"This is not the time to think about salary increase. I wish to urge the lecturers, of which I am one of them, to be realistic. Covid-19 is ravaging our population and thousands have been kept out of work especially in the hospitality and aviation sector," he noted.
The CS ruled out any talks on salary increment. "We have no time to think about those on strike. If there was an agreement which has not been completely implemented let them give us time but not to issue threats when they are aware this is the wrong time for such demands."