Lecturers give new demands as part of next negotiations for higher salaries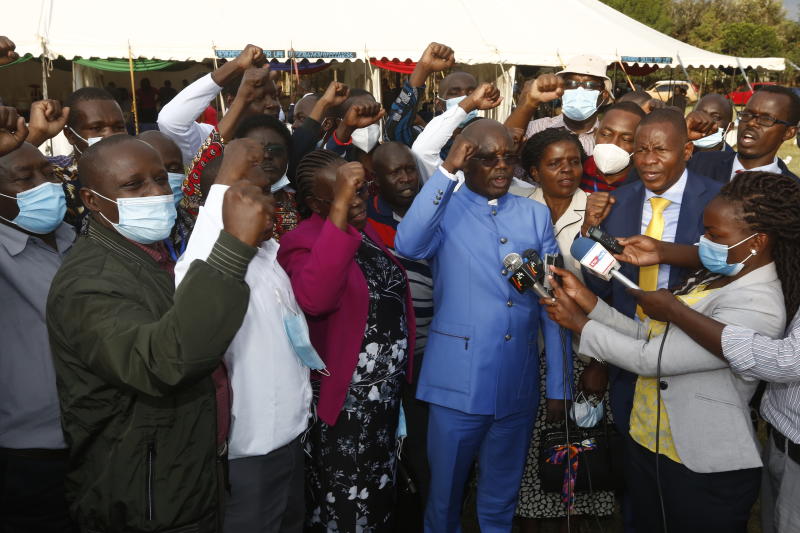 Lecturers from all public universities have come up with new demands that will be part of their next Collective Bargaining Agreement (CBA).
Under their umbrella body, University Academic Staff Union (Uasu), the dons have decried unfair treatment by the government as compared to other employees in public sectors.
UASU secretary-general Constantine Wasonga said that in his second term, he shall focus on bridging the inequalities that public university dons face.
"I have been re-elected alongside a very able team and our message to Salaries and Remuneration Commission (SRC) is simple-We shall negotiate. Article 230 of the Constitution is not superior to Article 41," said Wasonga.
The SG noted that the promotion of lecturers had been left to individual universities which are never in a hurry to do so, thereby limiting their career growth and demotivating them.
"Parliament appropriates money for the promotion of public sector employees. There has never been an appropriation to cater for promotions of dons.
"We shall demand that our promotions are done at equal footing with other government employees across all public universities," said Wasonga.
He explained that despite training professionals now in leadership positions, they have been denied proper health insurance covers which other government officials enjoy.
"We shall be demanding a non-contributory medical scheme for all lecturers. We want to be treated as other civil servants. We are serving the same government in a critical sector," said Wasonga.
He added that lecturers have been working in an undefined environment for which they are not satisfactorily compensated for their services.
"Every teacher in primary school knows their workload. This is not the case for us. In public universities, some lecturers teach units, evening classes, online, in-person. If they want us to teach, they will have to pay us overtime," he said.
He added that dons are also discriminated against on car loans which other civil servants enjoy under established schemes.