All candidates to sit national examinations whether registered or not - Magoha.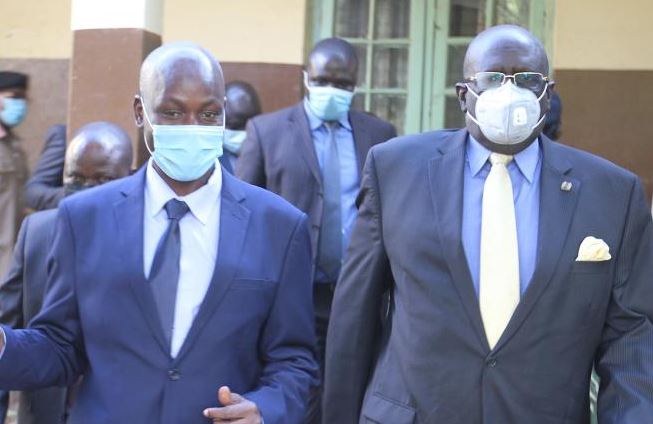 All Standard Eight pupils who had not been registered for KCPE examination will sit the papers, Education Cabinet Secretary Prof George Magoha has said.
The CS said he was aware of few unscrupulous teachers in private schools who did not register some learners for the national examination.
Speaking at Kakamega Primary School yesterday, Prof Magoha said the Government will not allow children to suffer because of "a few crooks" and directed the multi-agency team coordinating the examination administering process to investigate and have the culprits brought to book.
He wondered why some candidates were not registered in some private schools yet the Government had disbursed money to both public and private schools to cater for registration of candidates.
According to Magoha, it was criminal for such schools to charge learners registration fees and worse fail to register the candidates.
He said those found culpable risk arrest and prosecution.
"All students, whether in public or private schools, are under the custody of government and they will all sit exams. They will not be victimised because of some irresponsible head teachers," said the CS.
Magoha insisted that all candidates will sit for examinations at centres where they were registered, with exception for those whose schools might have been affected by floods or their parents had relocated to other locations.
"We shall ensure such candidates do their examination from wherever they will be. However, we shall not allow anyone to move candidates from centres where they registered to a 'convenient' place," he said.
Magoha warned cartels planning to compromise the examination integrity through cheating.
"Homa Bay has joined the list of hot spot areas including Migori, Kisiango in Kisii County and Isebania where a network of individuals, both in schools and outside, plan to interfere with the integrity of the exams but we are working closely with the Ministry of Interior and other agencies to forestall any kind of cheating," he said.
The CS said the Ministry of Health protocols will be observed in all examination centres, with candidates expected to have their face masks on as one way of protecting themselves from Covid-19.
He said observing social distance will be easily achieved since only candidates are remaining in schools after the rest of learners took a break.
At least 1.9 million learners from both primary and secondary schools are expected to write KCPE and KCSE examination beginning March 22 and March 25 respectively.