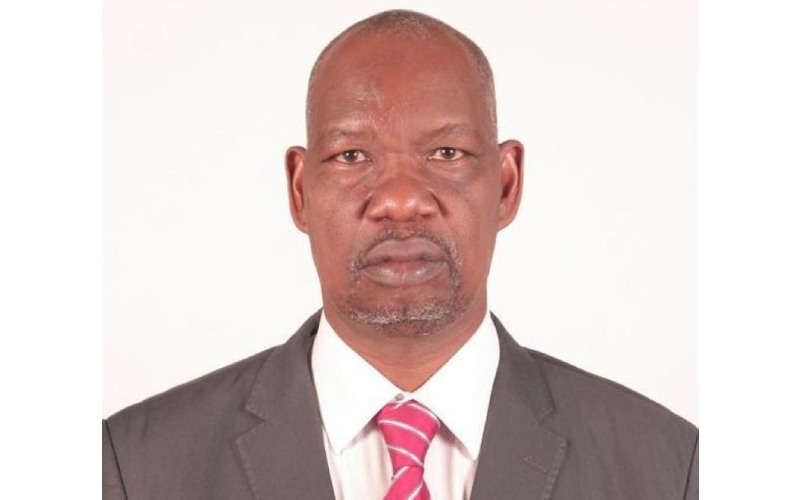 The Employment and Labour Relations Court has temporarily stopped the replacement of Turkana University College Principal Thomas Akuja (pictured).
Justice Hellen Wasilwa blocked the university council from accepting any applications and subsequently recruiting another principal pending the hearing and determination of Akuja's application.
Prof Akuja, through lawyer Nimrod Matunda, moved to court to challenge the council's decision to summarily dismiss him on January 14, this year.
The professor wants the court to reinstate him and stop the process of replacing him.
Loss of benefits
Read More
"The claimant (Akuja) wants the court to order the respondent (council) to unconditionally reinstate him to work without any loss of benefits, seniority and emoluments," reads Matunda's submissions.
He also wants the council compelled to pay the cost of his petition.
Akuja says the council purported to conduct disciplinary proceedings on December 23, 2020, in his absence.
"The respondent in a well-orchestrated plan proceeded to conduct a sham disciplinary process and by its letter dated January 14, 2021, summarily dismissed the claimant from employment," submits Matunda.
Akuja was appointed principal in 2018 by then Education CS Amina Mohammed for a period of five years.
Akuja states that he has executed his roles diligently and faithfully in accordance with the contract of the employment in the University Statute.
But the council maintains that Akuja was sent on compulsory leave over gross misconduct.
The application will be heart inter-party on February 9.