Ministry to deploy chaplains in schools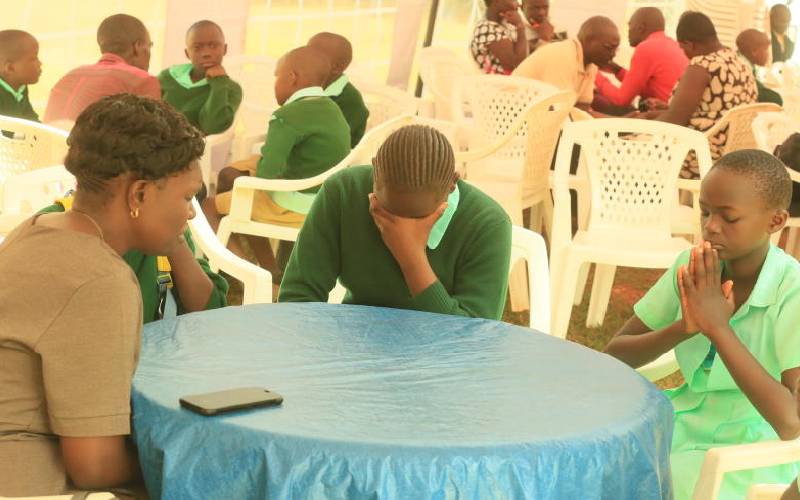 Ministry of Education officials and representatives of religious organisations are meeting to draft a policy document that will see chaplains deployed in schools.
The Standard has established that the document that is expected to be out in two weeks would be adopted by the government to inform the conduct of chaplains, who will be posted to primary and secondary schools in a bid to stem students unrest and unruly behaviour.
All religious organisations are represented in the two-day meeting at Kabarak University.
Present are senior Ministry of Education staff and representatives of Kenya Conference of Catholic Bishops (KCCB), National Council of Churches of Kenya, National Association of Christian Chaplains and the pentecostal churches, among other faith-based institutions.
Stephen Munguti, the national coordinator of chaplains in all learning institutions said the members are collecting and analysing data that would form part of the document.
"We are getting data from all schools and also analysing practices of chaplains in various faith-based schools with a view of harmonising the same for a common document to be used by all schools," he said.
Munguti, who is also the chaplain for the Commission of Education and religious education at KCCB said a standardised document will be developed to guide all chaplains' roles and conduct.
"We presently have uncoordinated roles of chaplains across all schools. The finer details of conduct, functions, and responsibilities to be performed by the spiritual leaders would be clearly spelt out in the new policy document," said Munguti.
This will be the second attempt by the government to deploy chaplains in schools.
A similar plan to recruit chaplains to check hooliganism and student unrest was proposed in 2017 by then Education Cabinet Secretary Fred Matiang'i.
The unrest drew the ire of President Uhuru Kenyatta who ordered a crackdown on absentee teachers and called for a stronger partnership between the church and schools. In the initial plan, the church committed to training teachers to provide pastoral care and religious education.
The idea was dropped due to budgetary constraints and lack of proper policy to guide the conduct of the chaplains. The ministry had proposed that the chaplains would also double up as teachers.
Munguti said the overall aim is to have chaplains provide psycho-social spiritual support for learners.