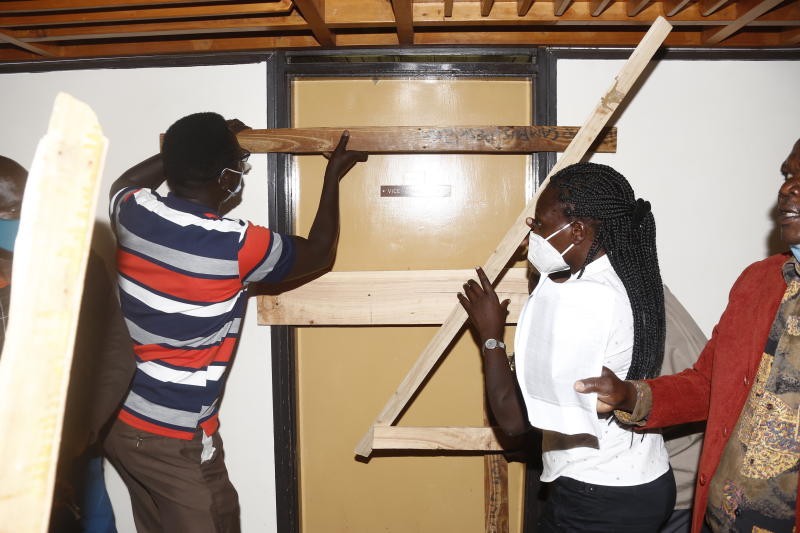 There was drama at Egerton University as staff barricaded the Vice Chancellor's office in a row over her leadership.
Despite a court order by the Nakuru Employment and Labour Relations court reinstating Rose Mwonya, some lecturers and non-teaching staff at the university nailed timber planks on the doors of her office to prevent her from accessing it.
Led by Fredrick Mwangangi, the University Academic Staff Union chair at the university, they maintained: "The administration under Prof Mwonya's leadership has run down the university. She has to know she is not wanted here."
The staff picketed around the institution chanting anti-Mwonya slogans, attracting heavy police presence at the institution's gates.
They gained access through other routes and marched to the administration block to seal off Mwonya's office, and nailed the timber planks on all access doors "to stop her from interfering with evidence to be used against her".
Read More
The rest of the staff members were evicted before anti-riot police officers arrived.
Yesterday Mwonya said she was still substantively in office and dismissed the appointment of Isaac Kibwage in acting capacity as null and void.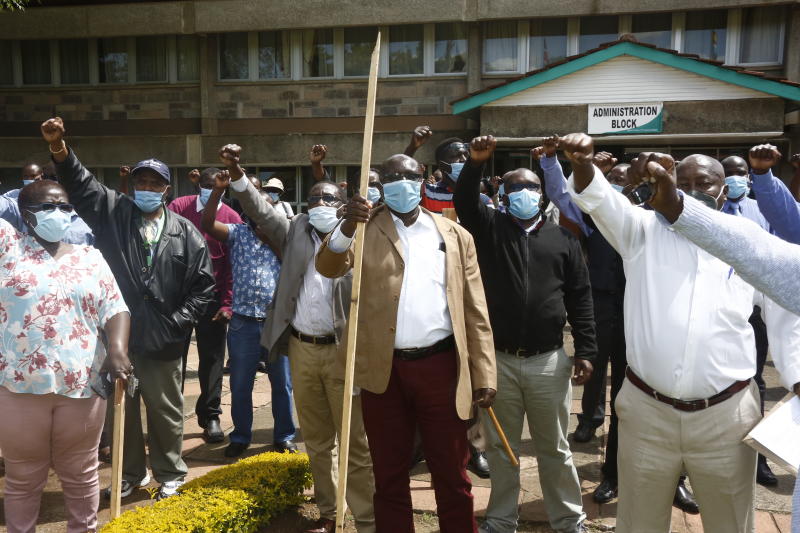 Against council decision
Last week Mwonya obtained an order against the council's decision to send her on terminal leave, pending retirement on January 12, when she attains official retirement at age 72.
In a letter to the university's transport officer, Mwonya demanded reinstatement of her official vehicle, which had been withdrawn and assigned Kibwage. Another vehicle from the Research department was delivered to her outside the university.
The lecturers who have been on strike for the past month over 40 per cent salary cuts said: "We are glad that the acting VC has heard our cries. Within a few days of negotiations, we have signed a return to work formula, which Mwonya was against," said Mwangangi.