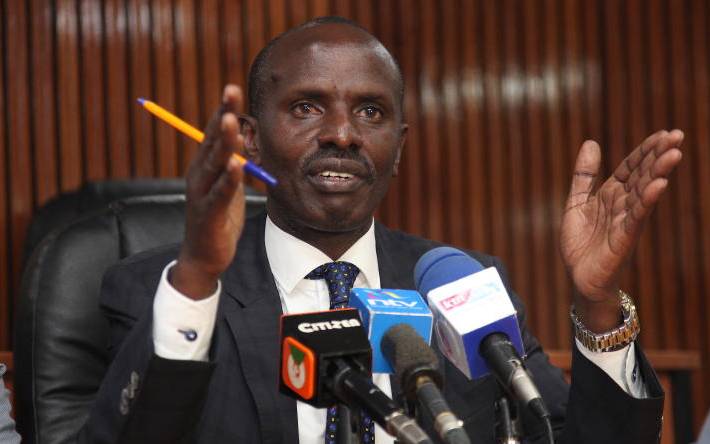 Teachers and their employer have defended the Sh35 billion medical scheme for tutors, saying it is better than that of civil servants.
The Teachers Service Commission (TSC), Kenya Union of Post Primary Education Teachers (Kuppet) and the Kenya National Union of Teachers (Knut) yesterday told the Senate the scheme, even with the slight challenges, had largely helped teachers and their families.
TSC Chief Executive Officer Nancy Macharia told the Senate Education Committee that the cover is not restricted, adding that the administrator has about 500 health facilities across all the counties.
"The scheme operates under portability without restrictions, allowing teachers to access any hospital on the list of medical providers at any time and anywhere within Kenya," said Dr Macharia.
Read More
Kuppet Secretary General Akello Misori and his Knut counterpart Wilson Sossion roundly praised the scheme, even as they pointed out some gaps.
"When AON Minet did not provide payments to service providers, some of them stopped providing services on the basis that the scheme was one of their major clients. The hitch with payments, therefore, affected their operations significantly," said Misori.
The committee summoned the teachers' representatives, following a petition by nominated Senator Rose Nyamunga, who sought answers on low capitation for outpatient cover and other restrictions.
Nyamunga said most teachers have complained that the services provided by the insurance company are too restrictive and their qualities are not substantial.
Sossion said the union has asked the scheme administrator to remove some unprofessional facilities from the provider's list.
"The scheme administrator has continued to increase the number of service providers that are now at 500 across the country," he said.
Senators demanded to know if the scheme was enhanced to fully attain universal health coverage that guarantees access to affordable, high-quality healthcare services for all teachers.
Streamline scheme
The senators also demanded that the scheme be streamlined to ensure smooth provision of medical services for the more than 300,000 teachers.
AON Minet was contracted on July 1, 2015, for the first time to manage the multi-billion-shilling medical scheme. The contract has been renewed annually since then.
Secondary school teachers have pleaded with the TSC to enhance the cover, especially during this Covid-19 pandemic, saying they are front workers who need to be protected.