MPs to decide fate of tertiary learners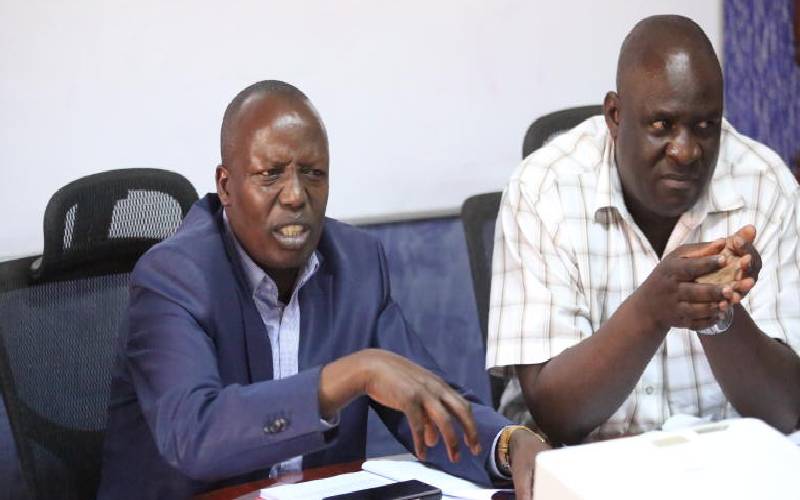 Members of Parliament now hold the key to the future of 350,000 students expected to join diploma and certificate courses after Sh10.5 billion needed to enroll them in colleges was not allocated.
It also emerged that an additional Sh7.5 billion needed to absorb an extra 35,000 students who scored C-plus and above into universities was not factored in the budget.
A report of the National Assembly Education Committee reveals that the National Treasury instructed the Ministry of Education to seek alternative funding to accommodate the students who scored C-plain and below.
"Capitation for 350,000 students who did not qualify to join universities are targeted to be enrolled in May and the National Treasury has indicated that the department should explore other options to achieve the intended placement of the 2019 candidates," reads the report.
The details are contained in the committee's report on the consideration of the Budget Policy Statement 2020 and the medium term for the ministry of Education and Teachers Service Commission.
Students' capitation
This means that MPs may have to pitch a strong case for enhanced funding to cater for this cadre of students expected to join technical and vocational training institutions.
The money is expected to cater for students' capitation.
The Government already sends capitation of Sh30,000 to all Technical and Vocational Education and Training (Tvet) students annually. In addition, the Higher Education Loans Board (Helb) sends each student Sh26,000 and another Sh14,000 pocket money for upkeep.
Candidates who score grade C-minus and above are qualified to pursue diploma programmes. Those with D-plain and above can take up craft certificate courses while those who attained D-minus and E can pursue artisan certificate courses.
The report also found that there was underfunding of Tvets infrastructure with Sh520 million needed to enhance sanitation facilities following a huge rise in the number of enrolments.
The report further says that public universities will need at least Sh6 billion in grants after the number of students who scored the minimum university entry grade rose from 90,000 in 2018 to 125,000 last year.
The increase in quality grades has a financial implication of about Sh7.5 billion. The MPs' report says that even the Sh1.3 billion needed by Helb to cater for the additional students was not allocated.
Helb gives university students between Sh43,000 and Sh68,000.