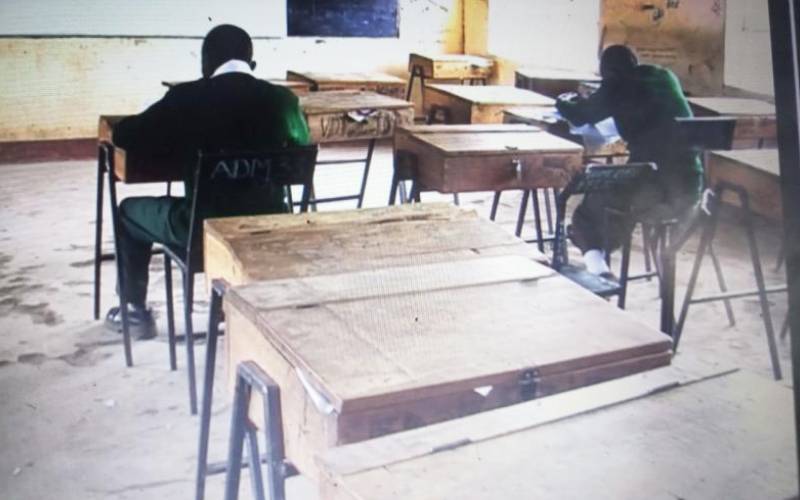 Almost half of 1,044 candidates who sat the 2019 Kenya Certificate of Primary Education (KCPE) examination in Samburu North are yet to join Form One due to insecurity.
Sub-county Director of Education Peter Emanman said at the weekend that only 372 students had reported to secondary schools.
The region's only three girls secondary schools - Baragoi Mixed, Baragoi Girls High and Tuum Girls High - have witnessed the lowest turnout.
"We were expecting 355 students to join Form One in our girls' secondary schools, but only 73 have so far been admitted to the three schools here in Samburu North," Mr Emanman said.
Read More
Samburu North MP Alois Lentoimaga said parents are afraid of enrolling their children in the schools due to insecurity.
"We want a 100 per cent transition of children from primary to secondary schools but we currently have only three students admitted in Form One at Baragoi Mixed, two at Tuum Girls and 15 at Baragoi Girls High School because people are living in fear," he said.
Cattle rustling
The area has recorded increased cattle rustling, which has claimed the lives of many people, among them school-going children.
Cattle rustlers are spreading fear in the county with the recent attacks leaving three people – two boys and a man – dead in two separate attacks in the constituency.
Matters are, however, different in Bomet County where schools are struggling to cope with a high population of students following the 100 per cent transition policy.
The high population has strained facilities, with school heads saying student turnout was more than the capacity the schools could handle.
Shared beds
"At our school, students are sharing beds in dormitories and we have improvised extra classrooms. The management will now have to think of a way of increasing my facilities," said Tenwek High School Principal Mutali Chesebe.
Mr Chesebe said financial support from the Ministry of Education had made things a bit easier for them, it was not enough.
Chesebe said students are eating in turns due to lack of enough space in the dining hall.
Bomet County Commissioner Geoffrey Omonding said schools in the county had registered over 90 per cent turnout.