8 shortlisted for UoN VC job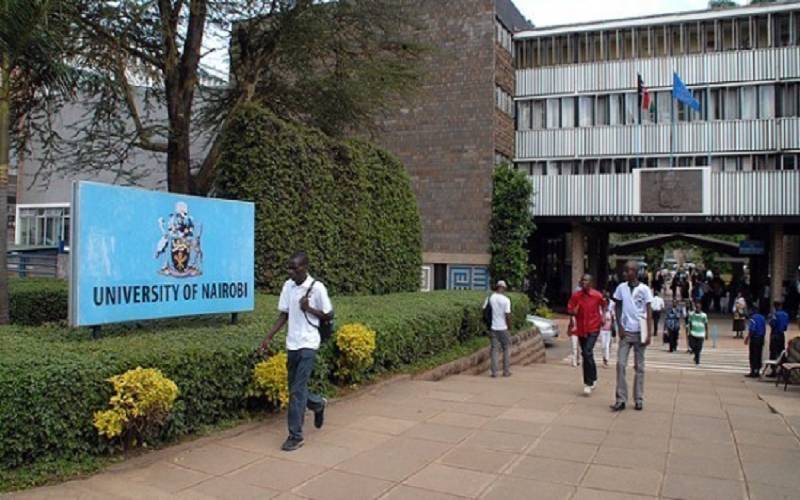 The acting University of Nairobi Vice-Chancellor Prof. Isaac Mbeche is among the eight candidates shortlisted for the varsity's top job.
The shortlisted applicants include Prof. Stephen Kiama Gitahi, Prof. Eng. Bernard N. Kimani Njoroge, Prof. Solomon Igosangwa Shibairo and Prof. Patricia G. Kameri Mbote.
Others are Prof. Madara Ogot, Prof. Kareithi Ruth Wanjiru Nduati and Prof. Elijah I. Omwenga.
The Public Service Commission (PSC) said the eight (five men and three women) were shortlisted from fourteen applicants.
They will be interviewed on Wednesday, December 18 from 8.30am to 5:00om in Nairobi.
The varsity's chief executive office fell vacant after former VC Prof Peter Mbithi's four-year term ended.
In July, UoN's council sent Prof Mbithi on leave to pave way for the appointment of a new VC despite expressing interests of seeking a second term.
The council referred Mbithi's interest in reappointment to the PSC in a letter dated June 27, 2019. Prof. Mbithi, however, did not apply to the position.
His interest in leading the Nairobi-based varsity for another four-year tenure has been opposed by a section of lecturers who accused him of corruption and abuse of office.
Through the University Academic Staff Union (UASU), the lecturers accused Mbithi of trying to use a backdoor to get back to the helm of the institution.
UASU accused Prof Mbithi of illegally acquiring Sh20 million furniture and office equipment.
Dr George Omondi, the UASU secretary at UoN, claimed Prof. Mbithi was incompetent and his leadership failed to pay workers their outstanding arrears.
In a rebuttal, the embattled professor said he was clean and that the allegations were unfounded.
Public participation
The Public Service Commission has asked Kenyans who wish to take part in the appointment off UoN's new VC to send credible information about the candidates before the interviews.
"Members of the public are invited to avail in writing any credible information of interest on any of the shortlisted candidates. Submissions may be emailed to [email protected] Manual submissions may be posted to The CEO/Secretary P.O. Box 30095-00100 NAIROBI," It said. ?