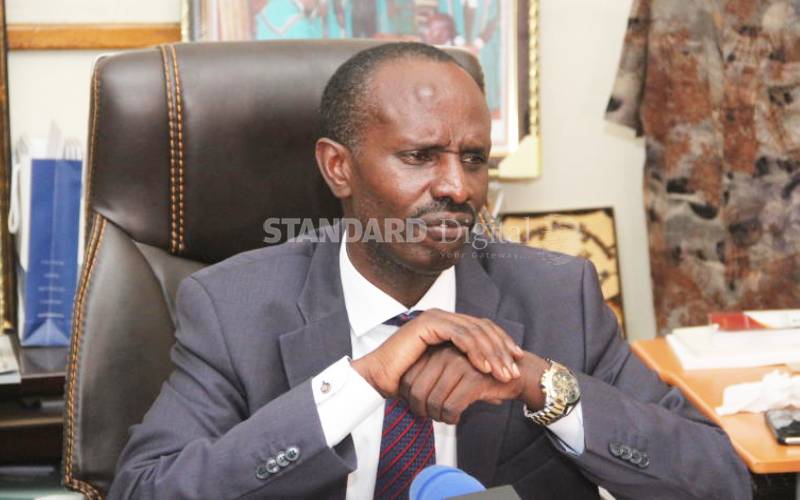 A labour court has reversed a decision by the Kenya National Union of Teachers (Knut) Secretary General Wilson Sossion (pictured) to postpone a national meeting. At the Nakuru Employment and Labour Relations Court, Justice Monica Mbaru set aside Mr Sossion's notice that postponed meetings of Knut's National Executive Council (NEC) to 2020 and Annual Delegates Conference (ADC) to August 2020. Ms Mbaru directed Sossion to convene a meeting of Knut NEC and issue notices on meetings pursuant to the requisition by NEC members. "The respondent is to convene a meeting with respect to requisition by NEC members dated August 7, 2019 or any other requisition he may receive under Article 1X(B)(3) of the Knut constitution revised in December 2015," directed Ms Mbaru.
SEE ALSO: Maid in heaven: Househelps can't be fired without notice
She ordered the NEC meeting convened on a date falling before Monday next week. Mbaru also ordered that Sossion be prohibited from issuing notices postponing or calling off the meetings. The cost of the suit shall be borne by the respondent, she ordered. The ruling delivered was after the court allowed an application by Knut officials from seven branches to have Sossion compelled to call a NEC meeting. The application was allowed ex-parte after Sossion failed to attend court, even after being served by the application. The court had ordered him to file a response by December 6, which he failed despite the court having certified the application as urgent. Sossion also failed to put in his response to the application by Knut officials dated November 27, 2019. Lawyer David Gatonye urged court to allow the application as it is since there were no response and his prayers were granted.
SEE ALSO: It is illegal to fire a house help without notice, court rules
In the application, the officials are from Nairobi, Kericho, Lamu, Kakamega, Garissa, Wajir and Murang'a had accused Sossion of going against Knut constitution that required them to hold the meetings every December.