Street children who defied odds to post impressive results in KCPE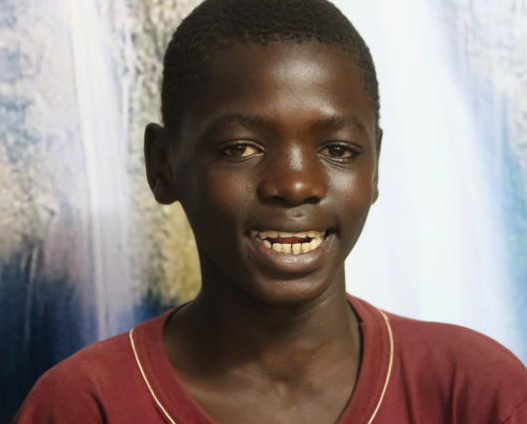 For many months, Elvis Makhoha, 15, stayed on the streets. Long after people had gone to sleep, he would scavenge in dustbins looking for food. The future had no promise, and every time someone threw a stone at him or shoved him away, hate boiled up inhim.
Life at home, before he decided to run away, was full of abuse. His only hope was in a nearby church where together with other street children, they would go to have a bath. "To my surprise, I learnt that the church had a hall where pupils would be taught. I decided to give it a try," he says.
He is among street children who were hosted at Salvation Army Amalemba Corps to study for KCPE. They were registered at the Kakamega Primary School. Out of the seven, one scored 336 marks with the rest scoring below average.
Makhoka says despite scoring 208 marks, he is elated. His aspires to be a TV presenter.
"I would miss a lot of lessons because I had to look for a place to stay. The church gave lunch only. I had to sleep on the streets. I worked part time in a hotel as in charge of waste disposal," he says.
Rajab Kassim, 14, who scored 106 marks says he has been on the streets of Kakamega for one-and–a-half years ago.
Kassim who hails from Kericho says he lost his mother when he was young and lost trace of his father who works in Mombasa. "If I had access to better facilities and a place to sleep with no worries of what to eat, I would have competed favourably with the rest of the candidates," he says.
His sentiments are shared by Boniface Nyamandulu Katamu who scored 158 marks. They say they draw their inspiration from Nathaniel Odongo, 22, a former street boy in Kisumu town.
Lack of means
Odongo, a second year student at Masinde Muliro University of Science and Technology (MMUST) was on the streets in 2008 but later returned to school with the help of after well-wishers.
"Immediately I joined campus, I started mentoring street children, asking them to go back to school," he says. He appeals to well-wishers to support the children saying many would want to pursue studies but they lack the means. "The challenge is that when I meet them, they always think that I have brought them something. I am just a person with a big heart but financially I am unable to meet their needs so I sometimes get in financial difficulties. Food, treatment and even accommodation is a great challenge," he adds.
In 2014, Salvation Army Church, Kakamega started an initiative after realising an increase in the number of street families in the town. Community Outreach Coordinator at the church Vincent Manewa says the street children were enrolled in school where they sat for KCPE.
"We found that some are not on the streets by choice but due to the poor background. We talked to them and those who said they would want to continue with their studies, we carter for them," Mr Manewa said. ?