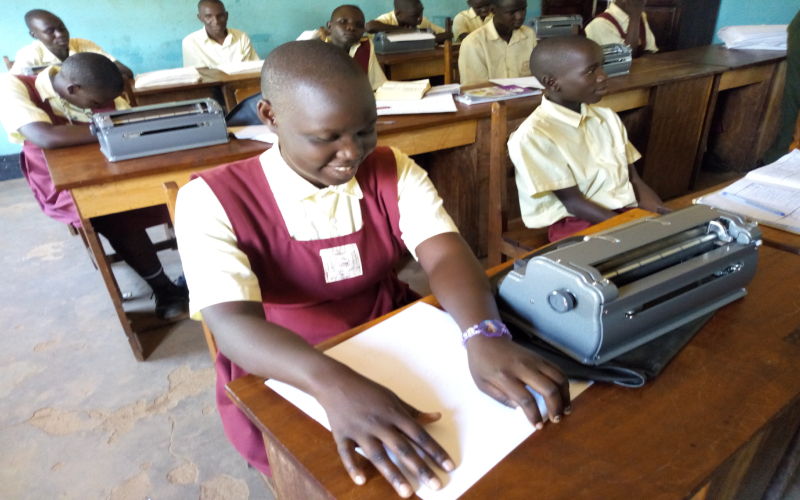 Have you ever wondered how deaf, blind and low-vision students write their national exams using braille or large prints?
Well, here is a spot check on how the Kenya National Examination Council caters for such pupils.
As over one million candidates commenced their Kenya Certificate for Primary education (KCPE) exams on Tuesday, among them are pupils with special needs.
The exam timetable from KNEC has made available three variants of the exam timetable namely normal, large print and braille.
Read More
Braille
Braille is a system that helps blind or deaf-blind students to write and read by touch with the aid of a braille machine.
Students with special needs do the same exam administered to other students with the only difference being time allocated to write their exams.
Mombasa County assistant director of special needs education, Madam Siti Hassan Gakurya, explains how deaf-blind students use a braille machine in national examinations.
"They do the same exams but they are allocated an extra thirty minutes because operating a braille machine is not similar to writing using a pen and paper."
Madam Gakurya explains that students read the questions through touch as the students use their hands to feel the texts on a heavy paper.
The paper has raised dots that prevent the pages from lying smoothly together as they would in a print book.
"When it comes to answering the questions they now use a braille machine to write their answers," said Madam Gakurya.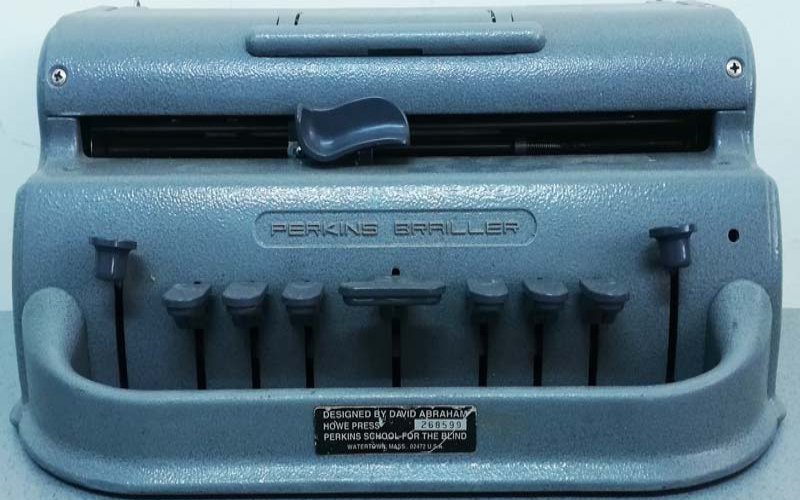 Using a braille machine might be quite confusing for others but for students with special needs is less of trouble albeit requires a high level of concentration.
Unlike a typewriter or keyboards which has more than fifty keys, the braille machine has only six keys with a space bar.
These keys are numbered to correspond with the six dots of a braille cell which are arranged parallel and vertical columns like the six dots on a dice identified by numbers one through to six.
Number 1, for instance, is a sign for letter a, and 2 for b and 3 for c and so on. Therefore 254 can construct the word bed.
The deaf-blind students also use the braille machine to write their Insha and composition like normal students but allocated 10 extra minutes.
In essay writing, the braille machines also cater for punctuation and well-constructed sentences free from grammatical errors as required.
The cells can be used to represent a letter of the alphabet, number, and punctuation, part of a word or even a whole word.
Capitalization, for instance, is accomplished by placing a dot 6 in the cell just before the letter to be capitalized.
To produce various letters of the alphabet and other Braille symbols, a student pushes the braille keys separately in various combinations.
Madam Gakurya notes that using the braille machine consumes a lot of energy and is slower than a laptop. That explains why students using the braille system are allocated an extra thirty minutes.
"Unlike keyboards, pushing the keys continuously to come up with sentences especially when writing a composition is very hectic and unlike normal students, they feel the symbols to read the questions. That takes a lot of time."
Madam Gakurya says there is no specific reading speed for students using the braille system comparing it to the varying reading ability in normal students.
"The sense of touch varies from each student just like the reasoning ability varies in normal students. Some sense the letters faster than others," said madam Siti.
According to the National Federation for the Blind Organisation based in America, experienced braille readers, can read at speeds of 200 words a minute, unlike print readers who can read 400 words in sixty seconds.
However, the sound produced while pushing down the keys can be a distraction in an examination room.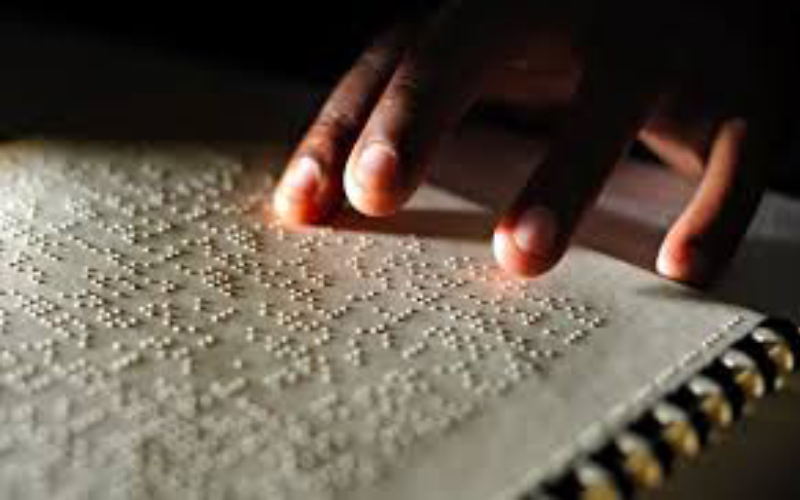 Madam Gakurya says that the students are awarded marks and ranked just like the normal students.
"Teachers who mark their exams are braille-literate and they are beeng awarded marks fairly like normal students," said Madam Gakurya
Large print
Large print exams, on the other hand, are meant for students with low-vision. They can be partially blind or one-eyed.
A former candidate who wrote her Kenya Certificate for Secondary Education exams with the aid of large print exam papers explains how it feels.
Catherine Chebuoken, a Bachelors of Education undergrad at Moi University told The Standard Digital that she used a magnifier when she sat for her KSCE in 2015 at Kaborok Girls High School in Kericho.
Despite her being partially blind, Catherine thinks she read the questions at a normal speed just like other normal students.
She notes that the adjustments of the papers are aimed at helping students with special needs feel normal and write their exams normal
"The large prints help a low-vision student to read at the same speed as normal students. So for me, it felt normal."