Transport nightmare to music festivals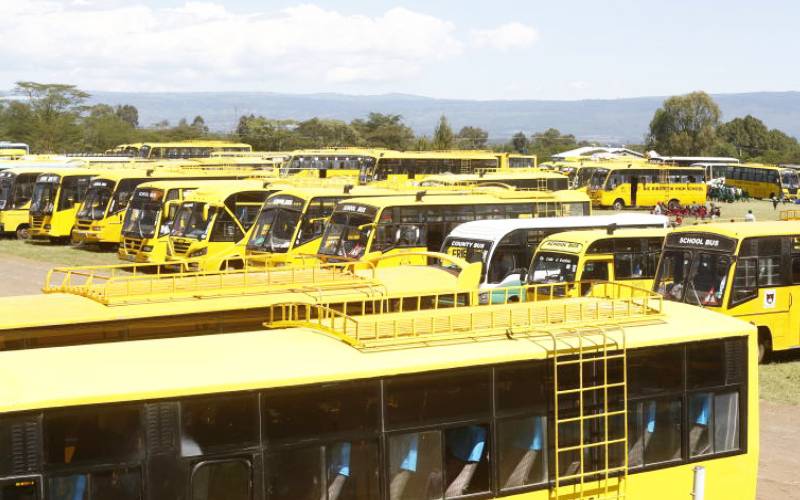 Schools in Central are grappling with how to transport students to the National Music Festival being held in Kabarak.
A number of institutions complained about being made to foot the transport cost "for teams that are ideally representing the region".
Head teachers accused the event's organisers of failing to fuel buses and pay allowances for teachers accompanying the students to the festival.
The Standard yesterday learnt that a number of teachers picked to accompany the students had turned down the offer due to lack of facilitation.
Teachers who spoke to The Standard painted a picture of poor coordination between the organisers and schools representing the region in the festival.
This saw participants from Kangaita Primary School (Kirinyaga) and Kambui Special School (Kiambu) arrive late on Monday for their performances on Monday.
In a region with over 750,000 students in both categories and a Sh70 million budget, drivers transporting the pupils have been allocated less than Sh300,000 to share.
Student contribution
Teachers from Murang'a, Nyeri and Kiambu claimed that schools in the region contribute Sh100 per learner to supplement an Education ministry allocation of Sh28 million for activities.
"There is poor coordination in the exercise. Teachers' allowances have not been factored in. The money collected from the students, described as a home-based solution, remains unaccounted for," said one teacher.
A number of principals who spoke to The Standard expressed their frustrations with having to use parents' cash to take teams to Nakuru.
"This whole thing is a scam. It is time all activities' money is brought back to schools for management to avoid inconveniences," said a principal who requested anonymity.
A sub-county education official said education officers had been directed to mobilise schools to participate in the festivals, pushing many head teachers to source for funds in anticipation for a refund.
But Central Region Director of Education Margaret Lesuuda denied the teachers' claims, saying all participating schools have been facilitated to participate in the festival.
On teachers' allowances, she said these would be paid by the national music festival office.
"Central will be competing in the festival just like other regions," she said.