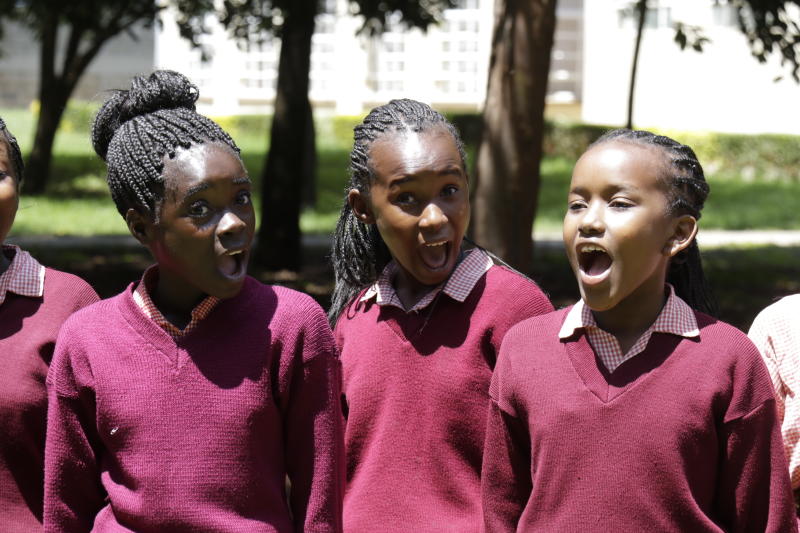 Themes bringing out online abuse of children and the new competency-based curriculum (CBC) will dominate the National Music Festivals taking place at Kabarak University.
?The festival, bringing together more than 131,000 learners from across the country, kicks off today.
According to Kenya Music Festivals Executive Secretary Ruth Agesa, the event will take 12 days, ending with a gala event on August 15.
"Everything is already set for the competitions, including security of the more than 131,000 participants. They will be accommodated in 23 schools within Nakuru County and security has been prioritised," Ms Agesa said.
The event brings together learners from early childhood development education (ECDE) centres, primary and secondary schools, institutions of higher learning and teacher-training colleges.
New system
"This is one of the biggest co-curricular activities. Being a year that a population census will take place, performances calling for participation in the national event are expected to dominate," Agesa said.
"Kenya National Bureau of Statistics will promote content that calls on the public to participate in the upcoming National Population Census," she added.
Agencies such as the Kenya Institute of Curriculum Development (KICD) will be promoting presentations on the competency-based curriculum in schools, highlighting the need to embrace the new system that nurtures talent.
Communication Authority of Kenya will also be promoting topics on online abuse of children.
In the presentations, participants will be seeking to underscore the need to regulate explicit content and protect learners from online scams.
The National Hospital Insurance Fund (NHIF) is promoting content on Edu-Afya, the health insurance cover for learners while a partnership with Donkey Advocacy groups seeks to promote content on the importance of donkeys to rural communities in the face of rising yet uncontrolled slaughter.
Some of the items to be presented are special compositions aimed at sensitising the public, folk songs and dances, set pieces and oriental music.
Regional festival
The winners from the national stage, Agesa said, will proceed for the East African Music and Drama, an event slated to take place a week after the festivals ends.
The regional festivals will bring together Kenya, Uganda, Rwanda and Burundi in an event set to take place at Fort Portal in Uganda.
The organising officials say other countries such as South Sudan and Tanzania could join this year's regional music festivals.
Some of the talented winners who will have cleared KCSE by next year will also secure slots in the Talent Development and Mentorship Programme.