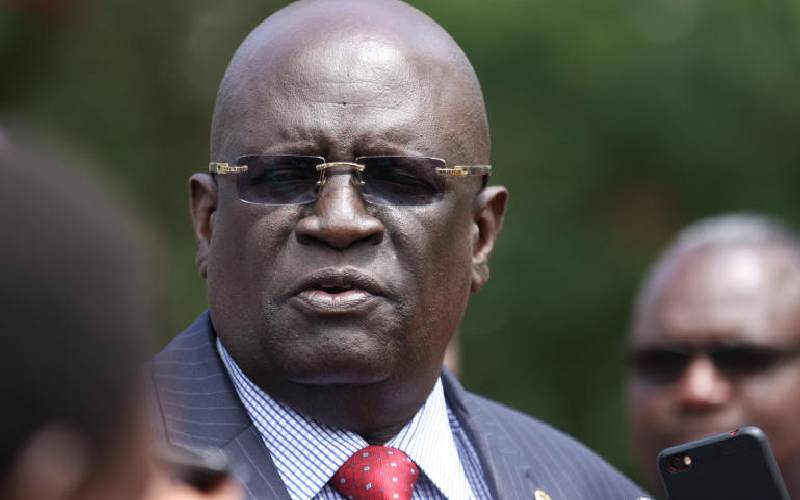 Increasing tuition fees, classifying universities into four disciplines based on their specialty and trimming bloated workforce are among proposals by vice chancellors to reform universities.
The recommendation to categorise universities according to their areas of specialisation to inform student admissions could see the closure of multiple programmes that become redundant in respective universities.
In its report, the Vice-Chancellors Committee of Public Universities in Kenya wants universities to focus on specific academic areas.
The proposal to classify universities into traditional and comprehensive, science and technology, technical and vocational, specialised and graduate is calculated to ensure the ratio of students pursuing sciences to those studying arts is 70:30.
"Considering it would be more effective for universities to focus on specific areas of specialisation, we recommend that a new categorisation of universities be established and provided for in the Universities Act through an amendment as: traditional and comprehensive, science and technology, technical and vocational, and specialised and graduate. Each of the Universities should then be formally categorised into one of these categories," stated the VCs.
"There is also need to rationalise academic programmes by encouraging the growth of areas of strength for universities, while exercising due diligence not to kill inter-disciplinarity of the programmes and student interactive experience," the team recommended.
The VCs, however, rejected merger of universities arguing more students will be eligible for admissions to university given the high enrollment in secondary schools.
"The expansion of the university system in Kenya is now a reality that must be lived with. Moreover, the expansion has been etched into law through the provision in the universities Act, 2012, that every County should have at least one public university. In order to stay within the provisions of the law and to not douse the expectations of many Kenyans about having a university in their county, the Government should not renege on this provision," they said.
And in what is likely to send shock waves across the institutions, thousands of university staff could also lose their jobs under a rationalisation programme proposed by the VCs team.
The reforms will see institutions of higher learning outsource most non-core functions, rendering many workers jobless.
The team said that there were indications that most universities have been splashing money on non-essential functions.
Outsource functions
"As part of the rationalisation process and in order to promote efficiency, we recommend that the Universities should outsource as much of their non-core functions as possible. This will bring about efficiency in the operations of the university while at the same time cutting down on direct labour expenses.
Last month, Education CS George Magoha warned that university reforms were inevitable and told VCs to brace themselves for hard choices in the coming days.
"The tough decisions will come with some of you losing jobs. You may not be VCs', but you will still have your salaries," Prof Magoha told VCs at a closed door meeting.
Also to be hit by the impending reforms are students joining universities who will be forced to dig deeper into the pockets to fund their education.
The team of vice-chancellors has proposed that university fees be raised from the current Sh 16,000 to Sh48,000.
The committee argued that the current fees has remained stagnant for the last three decades, even as the institutions struggle to meet student needs.
"Cognizant of the huge funding gap to public Universities, and that the current level of tuition fees payment (Sh16,000) has not only remained constant for three decades, but is also significantly lower than tuition fees payments in secondary schools, we recommend an upward revision of university tuition fees to Sh48,000," the VCs said.
The recommendations on university categorisation are in line with proposals in the 2019/20202 budget that over 32 universities be closed down or merged as a way of cutting down costs and making the institutions more self-reliant.
Kenya has 74 universities, 31 of them public.
There are also 18 private universities, five private constituent colleges and 14 institutions with Letters of Interim Authority.
The team also wants the Government to fund research in universities and set aside more money for post graduate students.
It also wants government funding tied to student numbers, away form the current model where universities are allocated capitation without much regard to the numbers of students enrolled and the respective programmes in which they are enrolled.
The VCs also want more autonomy for universities to operate without undue influence or interference.
Among the challenges identified by VCs were poor funding structures, lack of adequate academic staff and lack of disciplinary focus.