Experts list radical measures to revive higher education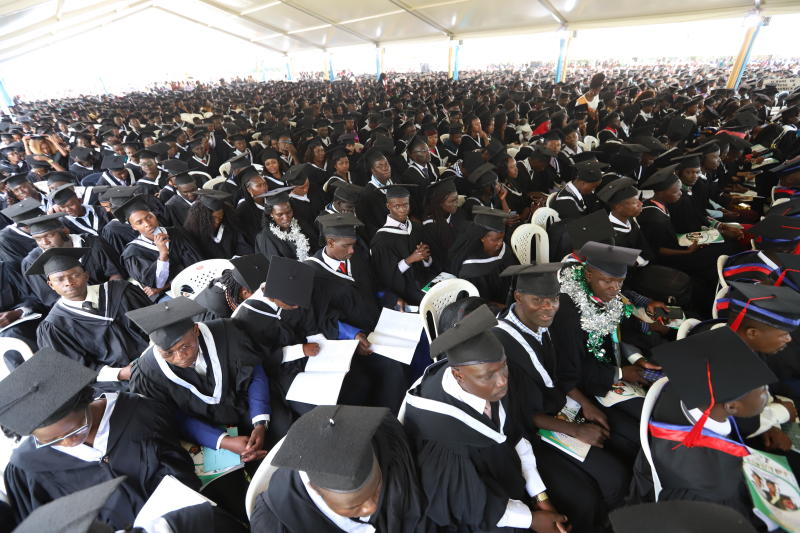 Experts are calling for radical changes in financing of higher education to ensure access for all and improve quality.
Besides a review of the Higher Education Loans Board (Helb) policies, they say funding of universities should be pegged on institutions' performance.
Participants at a workshop on higher education that ended on Thursday in Nairobi proposed that Helb be strengthened on three fronts: better targeting, resource mobilisation and improved loan recovery, preferably through an income-contingent approach.
Jamil Salmi, a global tertiary education expert with the World Bank, said the most equitable and sustainable approach to tuition fee policy would be to eliminate the present parallel fees system and move instead to a targeted free tuition scheme, following the example of South Africa.
Needy students
"This would require shifting from a system of fee exemptions that benefit the most qualified students from an academic viewpoint—often coming from wealthier families—to a system where the neediest students who qualify for higher education studies would not pay tuition fees," Prof Samil said.
He raised concerns over the quality and relevance of university graduates.
"The 2013 World Bank Enterprise Survey showed that 30 per cent of Kenyan firms reported an inadequately educated workforce as a major obstacle to their operations and growth, compared to only three per cent back when the 2007 Enterprise Survey was administered," Salmi said.
Participants asked the government to apply allocation methods that are not only equitable but also effective in encouraging innovation and promoting an efficient use of public resources among higher education institutions.
Rather than continuing to allocate annual budgets to public universities on the basis of history, Salmi suggested a combination of performance-based budget allocation mechanisms that would provide financial incentives for improved institutional results and better alignment with national policy goals.
"They include close alignment with national priorities, explicit link to performance, equity among all population groups, objectivity and transparency in the allocation process and criteria, consistency and compatibility among the various financing instruments in use, stability over time, institutional autonomy and accountability, and allocation as a block grant," Salmi said.
Participants, including officials from the Ministry of Education, all Vice Chancellors of public and private universities, World Bank and other stakeholders, called for radical measures to lift the higher education sector from its deathbed, insisting that if universities don't urgently change the way they operate, they will cease to be competitive.
While launching the workshop, Education Cabinet Secretary George Magoha said Kenya's higher education system is full of contrasts.
"On the one hand, five Kenyan universities are among the top 100 African institutions. Several Kenyan universities are recognised as hotbeds of innovation.
"On the other hand, Kenya's public universities are in a dire financial situation. Quantitative expansion seems to have occurred at the expense of quality," said Prof Magoha.
He said the share of education public expenditures going to higher education has grown in recent years, from 15.5 per cent in 2013-14 to 22.7 per cent in 2018-19.
He said the 2017/18 global competitiveness index identified insufficient capacity to innovate, poor work ethics and inadequately educated workforce as some of the most problematic factors for doing business in Kenya.
Francis Aduol, the Technical University of Kenya (TUK) Vice Chancellor and chairman of the VCs, called on his colleagues to seek additional resources through donations, contract research, consultancies, continuing education and other fund-raising activities.
Sandwich programmes
"Social innovation approaches also offer promising avenues for mobilising additional resources and reducing disparities in higher education," Aduol saids.
Participants agreed that universities can address staffing needs by expanding masters and PhD programmes to hire their graduates into the system and training Kenyan students abroad or sandwich programmes.