TSC: No promotions for teachers who didn't fill in appraisals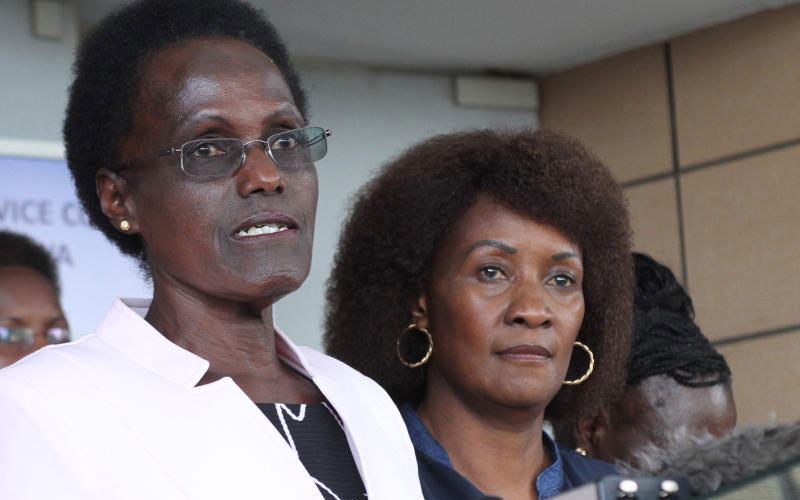 Teachers who did not take part in the appraisal process will not be considered for promotion, the Teachers Service Commission (TSC) has said.
TSC, in papers filed at the Employment and Labour Relations Court, said the promotion process for all teachers was hinged on the appraisal system.
According to TSC, the appraisal deadline for last year has lapsed and those who did not fill the performance appraisal forms will be overlooked in case of any chance for promotion.
"The stay orders against the implementation of tools, processes and procedures for performance management are disadvantageous to teachers who are members of the respondent, Kenya National Union of Teachers (Knut). This is because they stand no chance of being considered for promotion when their time is due since promotion is linked to performance appraisal," says TSC.
The teachers' employer said the appraisal system has been in place since 2016 on pilot basis, and running without being contested by Knut.
The Labour Court had last year blocked TSC from implementing career progression guidelines, which paved way for performance contracting while employing teachers.
Suspend transfers
At the same time, it suspended transfer of 3,094 teachers.
At the heart of the fight between TSC and Knut is teachers' transfers, delocalisation and enforcing the performance contracting system.
On teachers' performance contracting, Knut claims that the appraisal tools set by TSC has greatly demoralized teachers, reduced the teacher- children contact time and it is too expensive.
"The appraisal programme is too expensive for teachers, since they spend a lot of time in cyber cafes trying to handle it. In some cases, the programme has pitted teachers against heads of institutions and heads of institutions against the county directors," argued Knut.
Knut wants TSC not to transfer any teacher who is an official at the union, until their service ends.