Low turnout as learning resumes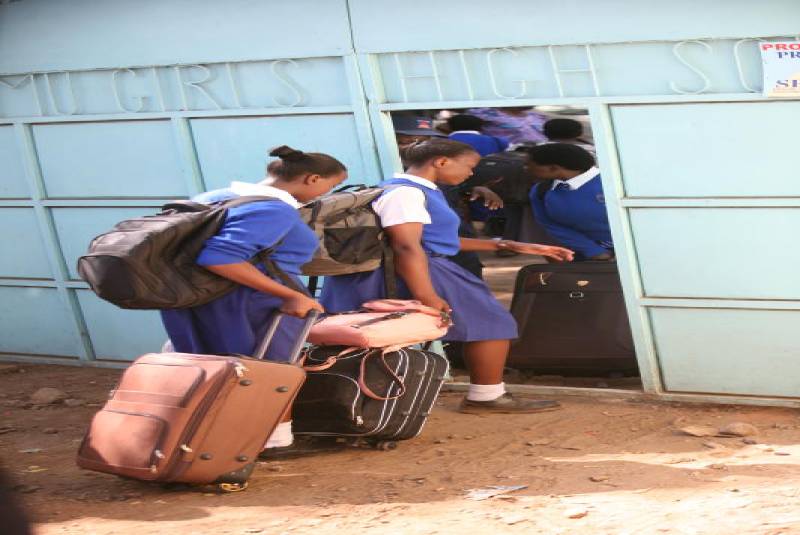 Low turnout of pupils and teachers characterised the first day of first term as learning resume yesterday.
The Employment and Labour Relations Court on Wednesday restricted teachers from absconding duties and ordered them to report to work yesterday.
The Kenya National Union of Teachers (Knut) had called a strike which was scheduled to begin yesterday. The court's verdict came as a relief for parents who had been caught up in confusion as they mulled whether to take their children to school or retain them at home as schools yesterday.
Despite a low turnout of pupils and teachers, learning resumed in many schools.
In Nairobi hundreds of parents struggle for the better part of the day to ensure their children report to their respective schools.
In the Coast, learning started smoothly, with teachers expressing hope that negotiations between Knut and the Teachers Service Commission (TSC) would bear fruit.
Knut National Executive Council member (Coast) Dan Aloo said that the union had respected the decision by High Court Judge Byron Ongaya.
"We are law abiding citizens and heeded what the court ordered us to do," Aloo told The Standard at the Kilindini Knut branch offices in Mombasa mainland West yesterday where scores of teachers flocked to get word on their strike.
But in Tana River many teachers did not report to work as they were unaware the strike had been suspended.
"Some until now are not aware of the new development. We are just waiting for direction from the union and I don't know what transpired," Hirbae Doyo, a teacher, told The Standard.
Tana River Knut Executive Secretary Michael Babwoya urged teachers to follow the union's affairs keenly especially when notices of strike are issued.
"I wonder why they have not known the strike has been rendered illegal by court. They should have known this through the media," he said.
Some teachers who were attending to other issues were caught unawares when they were finally called to report immediately by their union officials.
A spot check by The Standard in most public primary schools revealed that learning had started.
At the highly populous Mikindani Primary School in Jomvu sub county, close to 85 per cent of the school population had reported to school.
"We also admitted a huge number of new entrants to the school who have sought transfers here," said a senior teacher at the school who sought anonymity.
The story was the same a few metres away at Amani Primary School. Most public schools opened normally in Meru. St Lucy School for the Visually Impaired in Igoji, South Imenti denied social media reports that it was facing financial difficulties and it would not open for the term.
A few pupils in the school that has a population of 262 reported yesterday and headteacher Sister Judith Khavwengesi said they did not anticipate large numbers on the first day because congestion in the public transport sector was a major handicap.
Khavwengesi said they overcame the financial challenges of last June when the institution was facing a crisis over delayed remittance of free primary education capitation and the withdrawal of long term donor Christaffel Blinden Mission of Germany.