Universities are in a mess, says Education CS Amina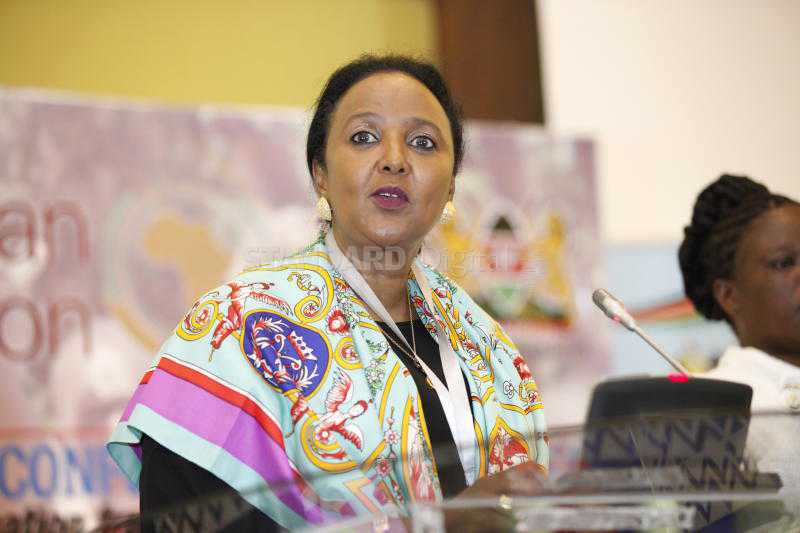 University education is in a mess and must be fixed to restore normal learning and improve quality, Education Cabinet Secretary Amina Mohammed has said.
In a blow-by-blow analysis of universities teaching and learning, Mohammed yesterday revealed that higher education standards had fallen, with students graduating not ready to compete in the job market.
The CS said management of some of the universities was weak, and poked holes in quality of undergraduate and postgraduate teaching, faulting laziness among some of the lecturers.
"There is increasing lethargy among teaching staff, most of whom seldom attend lectures," said Dr Amina.
She said the universities lacked effective and efficient management.
"There are ongoing investigations into alleged diversion of resources meant for statutory payments into other purposes," said Amina.
In addition to these, Amina said the quality of graduate programmes was at the lowest possible standard.
The CS made the remarks when she unveiled a nine-member tea, led by University Education Principal Secretary Micheni Ntiba, to review governance and human resources management policies, practices and staffing.
They will also review student enrollments for undergraduate and graduate programmes, and advise on availability and adequacy of teaching, learning and accommodation facilities.
Module II
The team, gazetted this week, will also consider and review success and challenges of Module II programmes in the development of university education and training.
In her justification to forming the new team, Amina shocked top scholars when she said students confessed that they are 'quarter-baked'.
"They personally told me that they are no longer half-baked, in fact, they are quarter-baked, and this is unacceptable," said Amina.
Details of students' complaints emerged when Amina met student leaders from 16 public and private universities in her office.
Student leaders from the University of Nairobi, Kisii University, Daystar University, Kenyatta University, Jaramogi Oginga Odinga University, Machakos University and Meru University attended the meeting.
Also represented were students from Egerton University, Pwani University, Multimedia University, Kabarak University, Dedan Kimathi University and Muranga University.
During the meeting also attended by PS Ntiba, the student leaders presented a memorandum to the CS.
Student leaders
"This was, in fact, confirmed to me by student leaders who were concerned about the quality of instruction they receive at universities," Amina said yesterday.
To fight drought, involve communities
According to the latest information from the Meteorological Department, rainfall will be poorly distributed in April, May and June, and this will have a serious impact on agriculture