TSC gives rules for teachers in college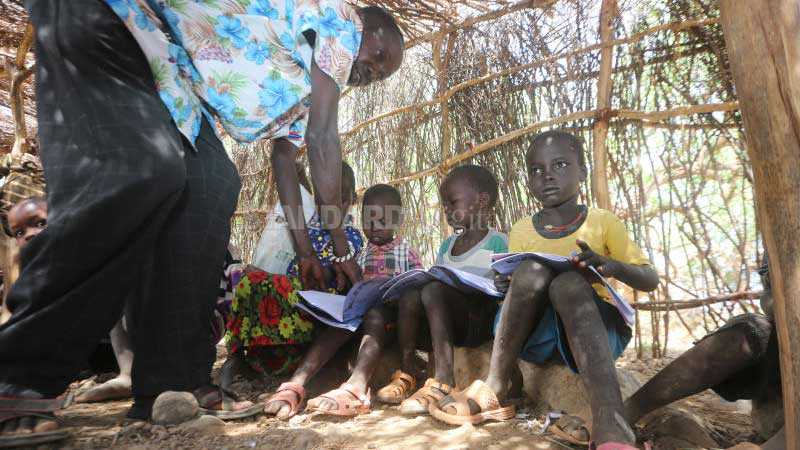 Teachers have been warned against using school resources to complete their academic assignments.
The Teachers Service Commission (TSC) has also cautioned teachers who have abandoned their teaching duties to pursue studies under the school-based programme.
TSC Chief Executive Officer Nancy Macharia said some teachers skipped lessons to complete their academic work, negatively affecting learners' education.
"This behaviour has adversely affected curriculum delivery and compromised quality teaching in most public schools leading to poor performance in academic programmes and co-curricular activities among learners," said Ms Macharia.
In a circular dated April 17, Macharia banned teachers from studying or doing their assignments during school hours.
Teachers' details
"Institutional administrators are directed to compile a comprehensive list and details of teachers undertaking private studies on school-based programmes and submit it to their respective sub-county directors for monitoring," said Macharia.
The CEO also directed county directors and school heads to ensure no teachers spent valuable school time undertaking private studies and neglecting their official duties.
The heads have also been instructed to report teachers who breach the guidelines.
"The commission will take stern disciplinary action on any teacher who violates the provisions of the guidelines.
"The commission reiterates that while it appreciates that the attainment of higher qualifications is beneficial to the teaching service, it should not be undertaken at the expense of learners' education," said Macharia.
She added that TSC had a study leave policy that ensured the quest for further education was granted for those who merited.
Engineer Brigade on fire
Sharon Mwendwa was the toast of the moment when she inspired Engineering Brigade to an emphatic 5-0 win over Laikipia Air Base