Passion, not the money factor, should inform career choices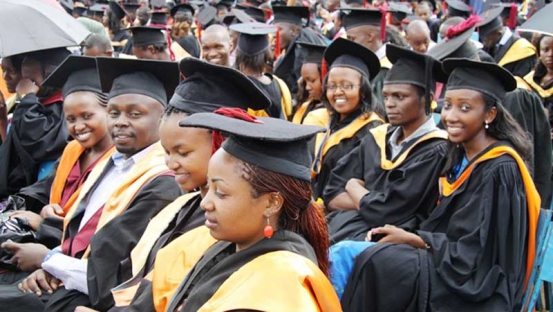 After Form Four, a student wanted to join journalism. But his father, a religious leader, would hear none of it. To him, journalism was a career of crooks and there was no way his son would train to be one. He secured him a place at a medical college.
Reluctantly, the young man joined. He excelled and kept to the good side of college regulations. He did not even inform his parents about the graduation day. However, he was happy to be out of the medical college.
Armed with a pharmacist's certificate, the young man confronted his father with a resolve that had been building up over the three wasted years. He told him the pharmacy certificate was his. He would now go out and pursue the career he loved. He left his parents puzzled and left for Nairobi.
Close kin were dispatched to persuade him to come off the "naughty journalistic pursuit" and take up the "noble" pharmacist's job. But this was to no avail. Reluctantly, his father paid up for him to join a media college.
Career stereotypes can do untold damage to young minds. Teachers should guide Form Four candidates against it as they apply for university courses. Granted that one can only lead others as far as he or she has gone, many ignorant career advisers' conscript scores of students to mediocre jobs every year. The pedestrian argument of which professions make people 'rich" or "poor" is staggering. Often parents and, unbelievably, some informed civil servants, fall into this myth which views the purpose of life as a purely money making venture. Some parents and guardians, certainly, have vital information that could help their children make up their minds.
Some parents often insist that their children take up courses which they themselves failed to join in their days but have never relented to dream about. "Think of the money that you can make as a lawyer, doctor, architect or tour guide," is a common middle class appeal. But unbeknown to such enlightened parents is the fact that what they do themselves may have repelled their children from pursuing similar courses ages ago. For example, their children may not wish to be in jobs where they are on call 24 hours including Christmas day!
Teachers in charge of career guidance should advise Form Four candidates that when they choose careers to pursue based on public opinion about the money in the professions, they are bound to fail. Instead, young people should follow jobs that offer outlets to their natural talents. This way, they are likely to experience job satisfaction. Moreover even in the maligned jobs, some people stand out and set new standards, which is the mark of careerism. For example, the new generation of Kenyan singers, some of whom are university graduates, are far from paupers or criminals - the stereotypes we grew up thinking about entertainment.
Since Form Four candidates are the greatest stakeholders in their career choices, they must be wary of distracting stereotypes. They should be led by their passion for the careers of their choice. Their preferences, academic abilities and values should be the guiding light rather than fanciful roadside misinformation. In any case, it is them who will live in their careers and not the many advisers, some of whom have never seen the door to any college. A Zambian proverb says that it is only a dead man who has everybody on his side.
-The writer is a corporate communications officer at TSC
EMAIL: [email protected]