Stakeholders applaud move to review education Curriculum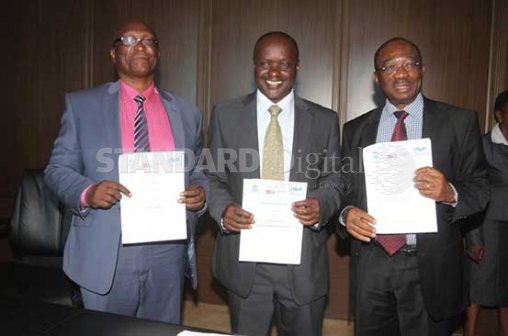 Players in the technical education sector have welcomed the move to review the curriculum.
The review, they said, will promote uptake of skills-oriented courses.
The Kenya Association of Technical Training Institutions (Katti) said upon conclusion and adoption of the curriculum, universities and technical colleges will be operating from the same level.
"It will be a matter of choice for a student to decide between taking an academic path by joining university or going for hands-on skills by joining Technical Vocational Education Training (TVET)," said Katti Chairman Jeff Kariuki.
Mr Kariuki said TVETs had been ignored, with the Government allocating little funding, which made the institutions not a priority when it comes to higher learning.
Consequently, Kenyans' attitude had turned negative and such institutions were known for those who had failed national exams.
"Where are we going to get artisans, craftsmen and nurses who do most of the work? For one engineer, we need eight artisans and 32 operators but now it is the inverse with the exalted university education," said Kariuki.
Kenya has a shortage of 30,000 engineers, and 90,000 technicians, contributing to the 620,000 gap of technical experts.
He lauded the Government's effort to promote hands-on skills. The country is set to host the Commonwealth Association of Technical Universities and Polytechnics in Africa (Capa) conference.
"On review of the Millennium Development Goals, African nations were among the poorly performed and skills were a major setback. TVETs have a key role to play in changing this through the current sustainable development goals" said Capa Secretary General Olubunmi Owoso during his visit to the Standard Group offices yesterday, where he had talks with the group's Chief Executive Officer Sam Shollei.
Standard Group is the main media sponsor of the event to be held from June 5-9 at Shanzu in Mombasa.
"It is technical know-how and skills-oriented academic system that will transform this country. It is still important to have that certificate but if it is not accompanied by skills, employers will shy away from you," said Shollei.
Shollei said the country should now shift to promoting TVET institutions just as they do with universities.