Tokyo Olympic Games: Gold, silver and bronze belong to Team Kenya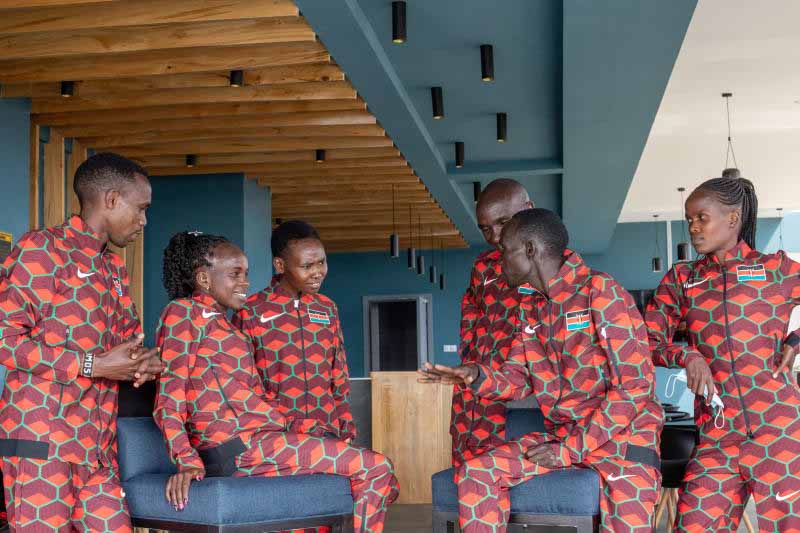 The Olympic Games are here with us. From today, our time will never be the same.
Many will remain glued to their television sets, mobile phones and newspapers as they shift around seven Olympic sports venues – athletics, rugby, boxing, tae kwondo, volleyball, swimming and beach volleyball – where our gallant Kenyans will be competing.
The team is expected to surpass the 2016 Rio Olympic Games medal haul, which stood at 13 – six gold, six silver and one bronze. The Rio outing stands out as the most successful Olympic Games for Kenya ever.
History, threat and reprieve clearly define Kenya's medal prospects at the summer Games that starts today.
Kenyan women hope to make history in 10,000m and 3,000m steeplechase where the nation has not won gold medals at the Olympic Games since 1960 when Kenya made its debut in the games held in Rome, Italy.
And the six women selected to compete in 3,000m steeplechase and 10,000m have a mountain to climb as they venture into virgin grounds.
On the other hand, Olympic champions Faith Chepng'etich (1500m) and Eliud Kipchoge (marathon) hope to emerge as Kenya's first two-time Olympic champions in their races.
Our team has a blend of youth and experience. In fact, we expect a good performance now that we have representation in sprint races and even high jump, which we have never fielded before.
Kenya returns to Japan a proud nation with 103 medals (31 gold, 38 silver and 34 bronze).
But, sadly, the sterling performances are sometimes watered down by the unending doping menace.
Jemimah Sumgong, who won gold in marathon at the Rio Olympic Games but failed a dope test only to be stripped of the title, is a case in point. It put Kenya's sporting image into disrepute.
It is prudent that athletes adhere to anti-doping regulations as they line up for the games. It is a big shame for a nation to invest heavily on adequate preparations only for champions to be banned moments later. We hope NOC-K and Athletics Kenya have passed this crucial message to the athletes.
We understand the Covid-19 pandemic challenge that teams face in Japan, but we hope it cannot constitute an excuse to engage in doping.
NOC-K, on the other hand, must be accountable. In the last two Olympic Games editions, the government set aside hefty budgets for the contests only to later constitute commissions to investigate misappropriation of funds, mistreatment of athletes abroad and many other vices.
It is high time we stage a scandal-free Olympic outing. All the best to Team Kenya