Help farmers, but not at the expense of the local economy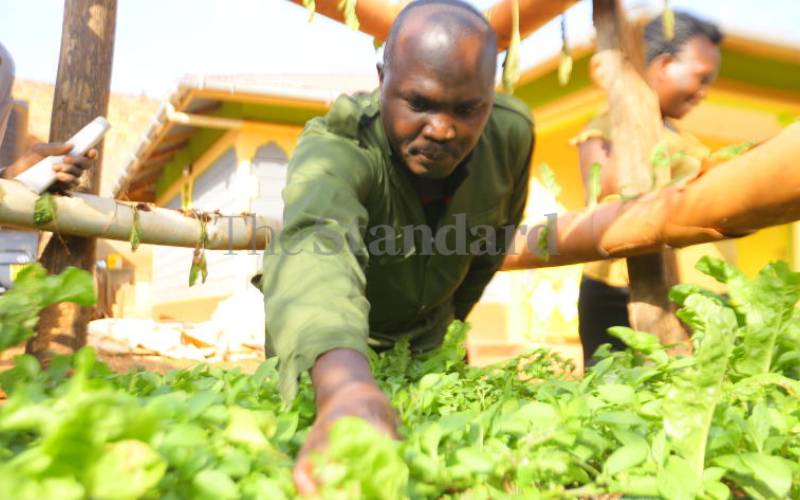 Nearly everything a politician does is with the objective of getting re-elected. Thus, the latest charm offensive by Members of the National Assembly to protect local farmers by slapping imported food commodities with high taxes is nothing short of a campaign gesture.
Yet, oftentimes, such campaign manoeuvres benefit voters. But there are times when such populist measures end up hurting consumers and the economy at large. Most of the changes MPs have introduced in the Finance Bill 2021 are welcome. The amendments touch on items close to the common man such as farming and boda bodas.
Kudos to the MPs for standing with the millions of poor farmers, some who have buckled under the heavyweight of cheap imported products. The media space is not short of heart-breaking stories of supermarket shelves and market stalls laden imported fish and onions from China, chicken from Spain or even eggs from South Africa.
Given that farmers in more advanced economies enjoy massive subsidies, it is only fair that Kenyan farmers are shielded from such competition that go against the spirit of free trade. Moreover, by importing, we are exporting jobs. Creation of quality manufacturing jobs is part of President Uhuru Kenyatta's Big Four Agenda of value-addition, especially on agricultural produce. More manufacturing jobs will be a boon to millions of graduates agonising over lack of opportunities. The recent amendments to the Finance Bill 2021, slapping imported onions, potatoes, eggs, potato crisps and chips with a punitive excise duty of 25 per cent, will help protect local farmers.
This, in addition to the 16 per cent value-added tax (VAT), two per cent import declaration fees and the railway development levy of 1.5 per cent on imports , will push up their final price, leaving their Kenyan counterparts with a fighting chance in the market.
But this populist move could also be counterproductive. It is easier for the farmers being protected to be complacent. This will result into inefficiency, where the farmers, assured of a market, do not bother to produce cheaply. In the end, the Kenyan consumers will be hurt. They will pay dearly for low-quality products.
Having shielded farmers from external competition, the government could help them become competitive by ensuring they get affordable credit, fertiliser, electricity, seeds, pesticides, water and other inputs. Measures should also be put in place to stem post-harvest losses to help farmers increase their yields. More extension officers will help in proper crop husbandry. This is the surest way to help farmers, not shielding them from competition.