Yatani budget good for Kenyans but piling debt might bring more pain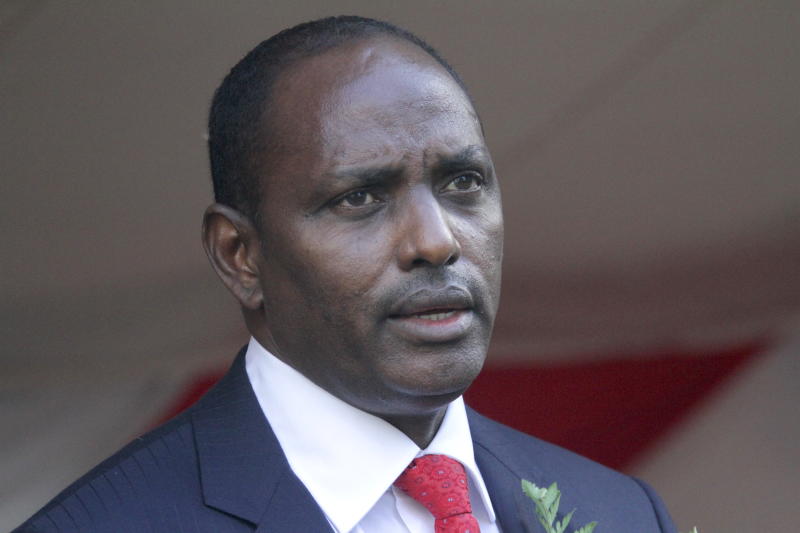 Treasury Cabinet Secretary Ukur Yatani presented the 2021/2022 budget yesterday. At Sh3.6 trillion, it is Kenya's most expensive budget so far, and was presented at a time the country is knee-deep in debt.
After he was done with presenting the budget, ordinary Kenyans must have breathed a sigh of relief for being spared the pain of new taxes. However, they will have to contend with those that were listed months before the budget.
While the CS would have been expected to be frugal in his spending plan given the ravaging effects of Covid-19 on the economy, he splashed big cash on enormous infrastructural projects.
Fortunately, the youth, women and other vulnerable groups also got a share of the budget billions. Indeed, it was a business-as-usual budget where Yatani dished out goodies to all key economic sectors.
The elephant in the room, however, is where will Yatani get the cash to fund the ambitious budget?
What makes things tough for him is the reality and numbers he tabled in Parliament, which show that Treasury can only raise Sh1.8 trillion out of the Sh3.6 trillion in its spending plan.
Borrowing spree
The easier way out for the government is to go out with a begging bowl to plug the difference.
Sadly, the country is already heavily indebted. As of January 2021 it owed a staggering Sh7.4 trillion. Kenyans, inevitably, will have to foot the debt through taxes. This will certainly affect the quality of government services as most of the revenue will be channeled to repaying the debts. Interestingly, Yatani yesterday did not talk about the tough IMF conditionalities which mostly touch on austerity measures.
Normally, debt repayment is the first-charge expenditure on revenue collected and any default, even for a single day, could trigger warning bells in the entire financial system. Presently, debt takes up close to Sh70 of every Sh100 that Kenya Revenue Authority collects in taxes. Debt repayment includes interest and principal payments.
This leaves only Sh30 to be shared amongst all the remaining spending needs -- wages, pension, counties and development expenditure.
The big question Kenyans are asking is why Yatani is maintaining the high spending trajectory which the country can ill afford due to dwindling revenues.
The government might be tempted to borrow to finish projects, but for how long can this strategy last? While majority of what the government has set out to do in the budget is good, we should be careful lest the borrowing spree plunges us into a bottomless pit making us unable to meet our debt obligations. We must always strive to live within our means.