Back and forth on Kurume City training camp kills team spirit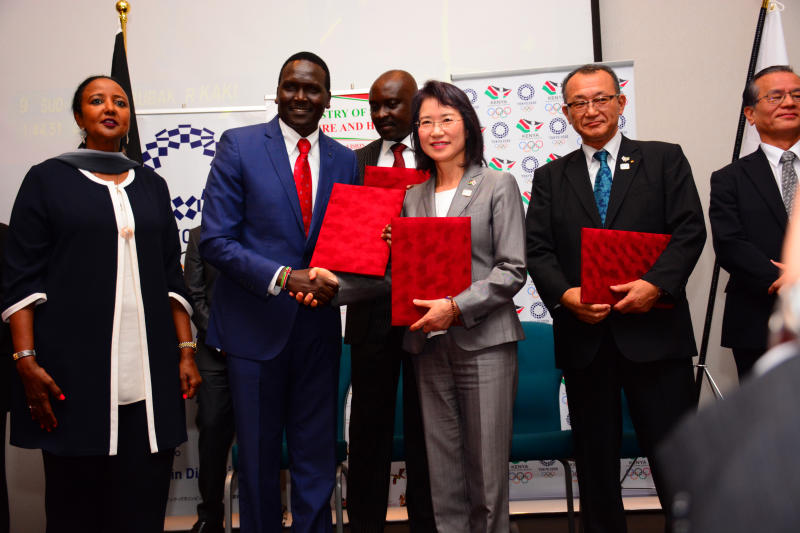 When Kenya signed a Memorandum of Understanding two months ago with Japan's Kurume City to host the national team for a 12-day pre-Olympic camp, it raised a ray of hope.
Sports enthusiasts and government officials made a chorus of calls to have Team Kenya surpass the 2016 Rio Olympics medal haul – the best-ever Olympic outing for us. There was also talk on a rich history of Tokyo in Kenya's Olympic charts. This is where Wilson Kiprugut Chumo won Kenya's first Olympic medal (bronze in 800m) in 1964.
That aside, our national athletics teams have staged good shows in Asia. From 1988 Olympic Games in Seoul Korea, 1991 World Athletics Championships in Tokyo, Olympic Games in Beijing and World Athletics Championships in 2008 and 2015 respectively. Such a track record undoubtedly raised hopes.
But the high spirits seem to have been dampened on Wednesday when National Olympic Committee-Kenya (NOC-K) said the plans to have the national team train in Kurume City before Tokyo Games, had been cancelled due to a surge in Covid-19 cases in the Japanese city. NOC-K also said the sports facilities scheduled for the pre-Olympic Games training sessions are being utilised as vaccination centres. That sounds genuine given the current situation on Covid-19 pandemic crisis in Japan.
Within 24 hours, Sports Cabinet Secretary Amina Mohamed came out guns blazing. "I think they jumped the gun. We have been in consultations with the Japanese government and the training camp is on. For avoidance of doubt, the Japanese government has said all is clear and therefore there is no confusion. The training camp in Kurume City is on and the first batch of the team leaves on July 5."
In a strange twist, NOC-K made an about-turn and supported Amina's remarks in what raised more questions. They claimed Amina had intervened and the pre-games camp in Kurume City was on, without elaborating.
We understand the importance of Olympic Games to Kenyan athletes but there must be a clear framework on how our athletes would have uninterrupted pre-Olympic camp as we did in Bristol, United Kingdom, ahead of London Olympics.
The CS and NOC-K – both sitting in the Olympic Games Steering Committees – reading from different scripts looks ugly and shameful.
It is time we migrate from past Olympic scandals and prepare our athletes adequately. This back and forth casts a bad image. It also kills team spirit.