Government should step up fight against locusts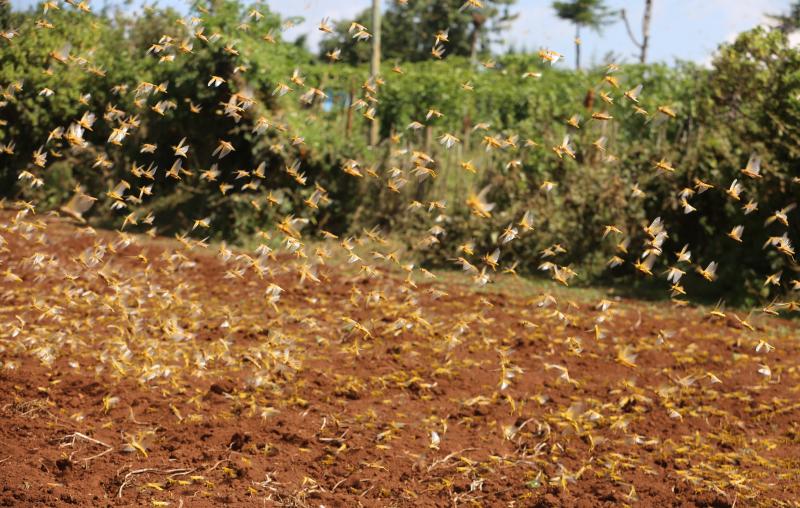 Since December 2019 when Desert locusts invaded Kenya, efforts to contain them are yet to register positive results. The need for more resources to adequately contain the invasive insects cannot be gainsaid. This is particularly important because, unless we stop the spread of the locusts before the onset of the rainy season, we shall have a crisis on our hands.
The stark reality is that the locusts are a serious threat to our food security, if only because some of the counties under attack, like Nyandarua, Meru and Nakuru, are key agricultural areas. Other regions under locust attacks include Lamu, Tana River, Laikipia, Kwale, Kilifi, Mandera, Isiolo and Tharaka Nithi.
The Sh3.2 billion set aside to deal with the locusts menace must be brought to bear. The recruitment of additional staff to bolster the surveillance teams is crucial. Agriculture CS Peter Munya's confession that the locusts escaped detection and bred in gazetted areas like forests and game conservation areas speaks to this need.
Government reassurance that it is on top of the game is good, but citizens need more than platitudes. The Food and Agricultural Organisation has said that since February 7, at least 180 swarms have entered Kenya, of which 157 have been sprayed. However, it is not enough to just announce that the locusts have been sprayed. Government has a duty to establish the efficacy of the insecticides against the locusts. It would be a tragedy to keep spraying the insects, only for some of them to survive and develop resistance to available insecticides.
Inter-regional efforts in tackling this threat are called for. Assuming a reactionary attitude, waiting for new swarms to arrive from either Somalia or Ethiopia before acting is counterproductive.