There is plenty to be done in ensuring schools are safe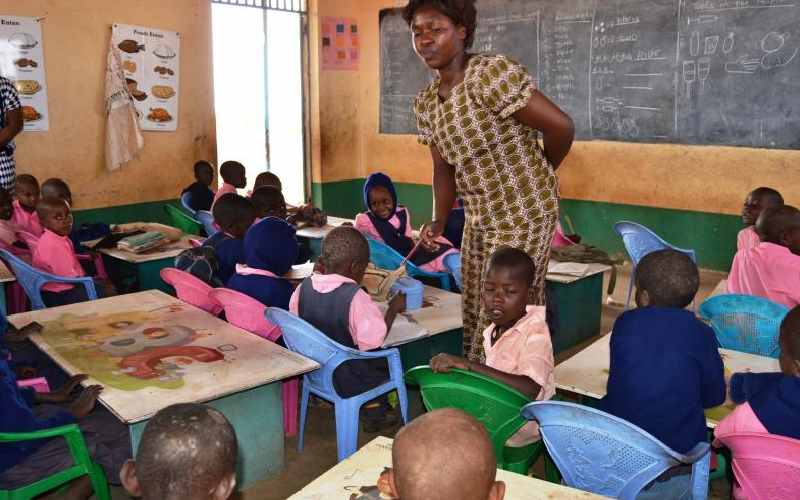 Education Cabinet Secretary George Magoha has stated that schools will reopen on January 4, 2021. In March this year, the government ordered the closure of schools after the first Covid-19 case was confirmed in the country.
On several occasions, the hope that learning will resume was dashed after a steep rise in Covid-19 infections and fatalities was noted. Over the past few months, there has been a worrying increase in Covid-19 cases across the country, especially after individual counties started recording high incident rates. Magoha's earlier declaration that the 2020 academic year was lost was reversed with the recalling of Grade Four pupils, Class Eight and Form Four candidates in October in what was billed a gradual reopening of schools.
The fear that schools could become breeding grounds for Covid-19 has been vindicated by the numerous cases that have been reported in schools to date. In Kabarnet High School, for instance, 38 students have tested positive. In Bahati Girls in Nakuru County, 68 students and five teachers recently tested positive while in Kolanya Boys, Busia County, 52 students and six teachers tested positive. The principal of Tononoka High School, Mombasa, and a teacher at Reuben Cheruiyot Secondary School in Baringo County lost their lives to Covid-19 only a few weeks ago.
In light of these, the re-opening of schools in January 2021, though eagerly awaited, will be fraught with challenges. There is a lot that needs to be done to make sure schools remain safe for learners and teachers. This onus falls on the Ministry of Education whose budget, needless to add, must be increased to meet the new challenges.
Clearly, time is not on the side of government because it has only one and a half months to prepare. These preparations entail massive infrastructural development, purchase of desks, face masks, sinking of boreholes to ensure a steady supply of water and the purchase of sanitisers and soap. These items are mandatory if we hope to overcome the menace of Covid-19. In particular, classrooms must be expanded to help leaners observe the one-metre social distancing rule so crucial in the fight against Covid-19.
Given the vulnerability of people above 58 years and those with pre-existing medical conditions to Covid-19, it is necessary to put in place measures to isolate and allow them to stay at home. We have no option but come to terms with the reality that coronavirus will take time to overcome, hence the need to plan appropriately lest schools' reopening remains a pipe dream.