Let the people's will and calm prevail after Tanzanian poll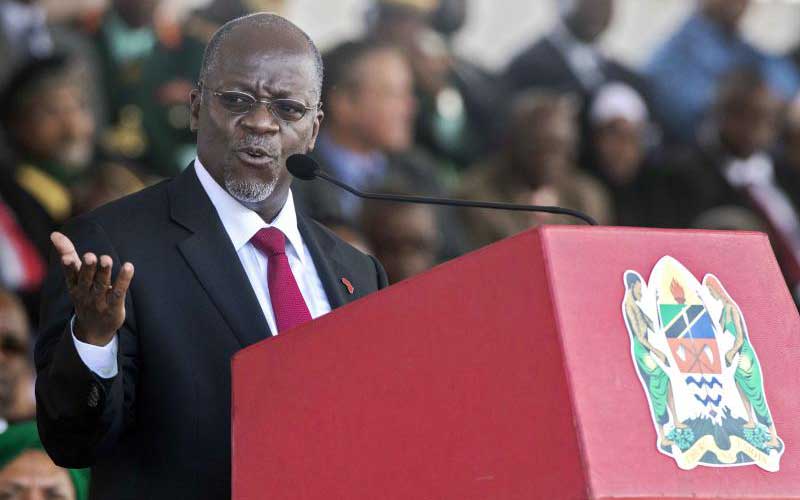 Preliminary results from Wednesday's elections in Tanzania show President John Magufuli leading his main challenger Tundu Lissu with a comfortable margin which could give him a landslide victory. In elections that were marred by reports of violence and intimidation, Magufuli's Chama Cha Mapinduzi (CCM) has also reportedly secured more seats in Parliament than Lissu's Chama Cha Demokrasia na Maendeleo (Chadema).
And even before the official results have been announced, Lissu has dismissed the exercise as a mockery of democracy and a fraud against the 29 million voters.
He claims the election was marked by widespread irregularities such as stuffing ballot boxes in favour of President Magufuli. Opposition supporters have threatened to pour into the streets to claim what they term as stolen victory.
The turn of events will sound eerily familiar for Kenyans, given what transpired in our own presidential elections in 2017. What followed was a nullified presidential election, a prolonged contestation, teargas Mondays and violence that claimed at least 17 lives. This is unacceptable and a huge blot on democracy.
We therefore condemn the violence in neighbouring Tanzania as the region calls for calm and peace. The region's democratic credentials are on the world's radar, even as the economy risks a heavy battering should there be sustained instability brought about by political upheavals.
The region's senior political leaders must put the interest of their countries first before their personal ambitions by respecting the rule of law and the will of the people.
Elections come and go, but a country and its people should always be a priority. No lives should be lost because of unbridled political ambitions, and East Africa must defend everyone's right to fair and just representation.
We should also regard each other as brothers and sisters and should care about what happens in Tanzania, Kenya, Uganda, Rwanda, Ethiopia, Sudan and even Somalia.
The tension in Dar-es-Salaam and internet shutdown in Zanzibar during the voting should be condemned by all leaders from this side of the African continent. Official intimidation and harassment of candidates should not be encouraged as part of elections in East Africa.
All leaders must commit to the tenets of democracy where freedom of expression and transparent elections are encouraged. All attempts to alter electoral outcomes must be condemned by all peace-loving leaders and citizens. Besides strengthening democracy in the region, free and fair elections give any government a legitimate mandate to govern its people. Let this be true in Tanzania and across the region.