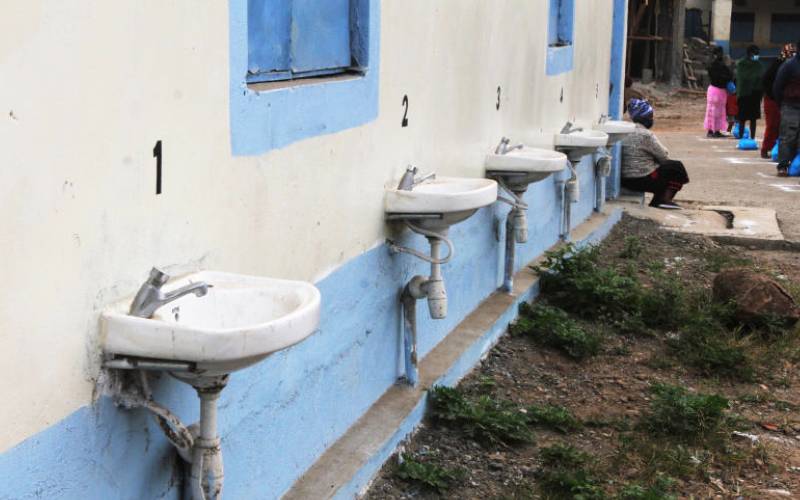 The first batch of learners reported to school on Monday full of anxiety and measured optimism.
Grade 4, Standard Eight and Form Four learners reported back to school for 11 weeks of second term. They will break on December 23 for only a week after which they will start third term in January. Other learners resume in two to three weeks.
The reopening, as with other aspects of managing the return to post-pandemic normalcy, required a careful balancing act — securing the academic year and ensuring learners' safety.
It's undeniably a big gamble. Many schools, especially in rural areas, are still far from being Covid-19 protocols compliant. Much as there are enough reasons to justify reopening, it cannot obscure the fact that many schools lack the means to be compliant.
Granted, there are fears that worthwhile as it is to salvage the lost seven months, the return to classroom may not have been justified by research that puts into account the temporary and evolving Covid-19 trends in Kenya and elsewhere.
Read More
Now that we've reopened, the security and safety of the more than 12 million learners in 23,000 primary schools and 8,000 secondary schools and their teachers must be top priority. The need to salvage lost time, fear of hopelessness among learners and the near-full return to normalcy across other sectors should not and cannot override safety.
On Monday and yesterday, some learners showed up in school without masks. Social distancing was a tall order. No wonder, then, that some parents and teachers are a worried a lot. Reducing class sizes, providing running water and sanitisers, hiring enough teachers and ensuring masks are worn properly at all times are among the bare minimums we must achieve.
While we laud Education Cabinet Secretary George Magoha and team's effort to return schools back to operation, we challenge the government to open up its checkbook.
Although the Sh13 billion capitation funds were released, the government should stretch itself further to meet its own goals to make learning institutions safe. Admittedly, schools' ability to handle the Covid-19 crisis entirely rests on how well resourced they are. This includes private schools.
To function optimally from this week going forward, learning institutions will have to spend millions of shillings to rebuild, redesign and expand their infrastructure. Many schools are in a sorry state — no doors, missing window panes, inadequate desks and toilets. Without sufficient quantities of sanitisers, water, face masks and expanded classes to accommodate fewer learners per class, reopening will simply put lives of learners at risk.
Coronavirus is still a monumental threat and we can't lower our guard just yet. As tricky as it may be, we urge Magoha and team to leave their options open and consult widely. They should be ready to change plans should the situation warrant. The State has no knowledge monopoly and has to continuously factor in concerns from parents, teachers and industry stakeholders.
Plans to spend Sh1.9 billion under the Economic Stimulus Programme to procure locally assembled desks that will ensure safe social distance in class are well in order.
However, it is important that every stakeholder rolls up their sleeves to ensure every safety plan is implemented. It's not just about government alone.
Let the government hit the ground running to make every school complaint. What matters now is the effective implementation of health protocols. At this juncture, it is helpful to borrow lessons from what has worked elsewhere.
County directors of education should consistently update the ministry to facilitate adherence to protocols, especially in rural schools.
Beyond statements issued in boardrooms, we need creative methods of helping schools survive this pandemic. As we've said over and again, fighting Covid-19 boils down to personal responsibility.
From evidence, there will still be coronavirus outbreaks, no doubt. But with adequate measures, the situation will be under control. As the phased reopening progresses, proper hygiene, top-notch surveillance, rapid testing and contact tracing will be crucial.