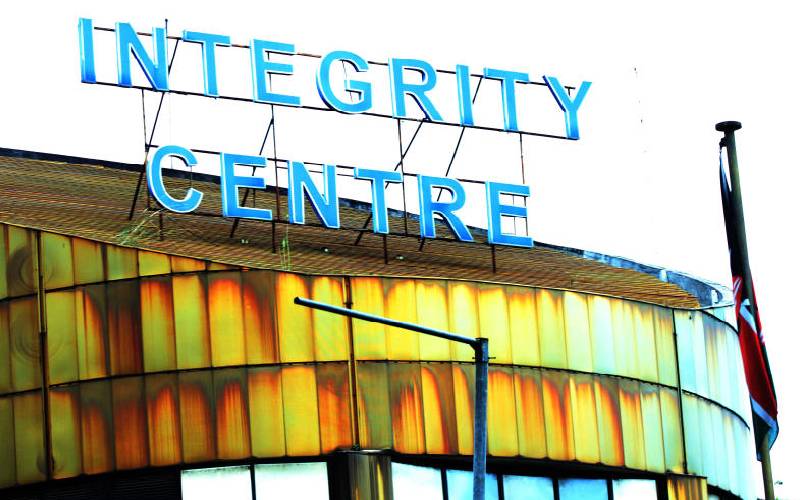 Recently, as she ordered three members of a family to forfeit to the State property worth Sh100 million acquired using money stolen from the National Youth Service (NYS), High Court Judge Mumbi Ngugi laid bare the selective nature of the war against corruption.
The judge said the three were mere minnows in the scheme to rob the NYS and that there must have been person(s) with clout in government who facilitated the plunder.
A peek at some of the concluded graft cases leaves no doubt that some junior officers were, wittingly or unwittingly, used as rubber-stamps for corrupt deals and were thrown under the bus, with no much effort being made to unmask the real graft lords.
Some of the junior officers are victims of circumstances whose only crime was to sit in a committee to approve a contract since in most cases, there is no evidence to suggest they benefited financially or participated in looting of public funds.
Read More
Selective prosecution has made working as a junior officer in procurement departments and tender committees in government ministries and county governments nightmarish.
We are not insinuating that junior officers are innocent. They are guilty of not doing their work as they should, leading to loss of public funds. We are also aware that a good number are complicit in the corruption schemes. They all deserve steep punishment.
But even as they are punished, it defies logic to parade them in court while those who pulled the strings; those who pocketed the (bulk of) the looted money, roam scot-free.
It is for this reason that we urge EACC and the DPP to up their game. They must dig deeper to unearth the actual architects and beneficiaries of graft scandals. We can never win the war against corruption if every time there is a scandal, majority of those prosecuted are juniors, some who confess to have been instructed by their bosses to sign on the dotted line.
Such officers would be more useful if they are turned into State witnesses in order to nail the high priests of corruption. It is imperative that EACC and DPP leave no doubts in the minds of Kenyans that those they line up for prosecution include or are those who bear the greatest responsibility insofar as graft scandals are concerned.