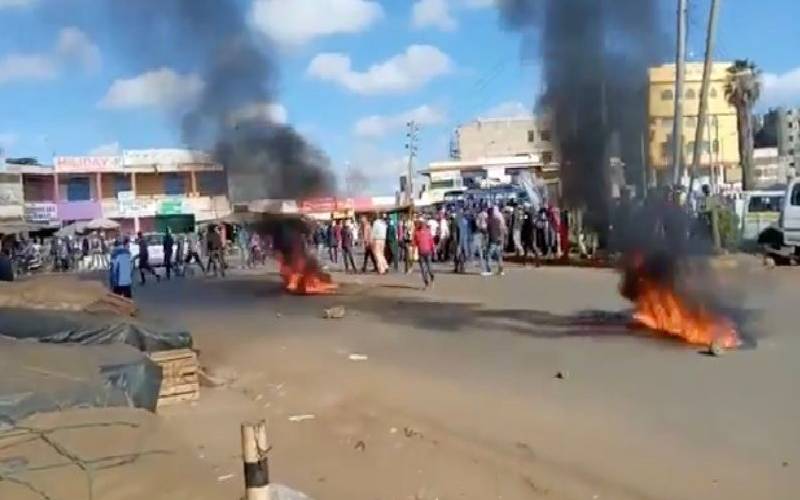 In direct contravention of Covid-19 containment rules, especially the one on social distancing, leaders of different political persuasions have been traversing the country, meeting people and addressing political gatherings.
While most of the political tours have been touted as development-oriented, some leaders on opposing sides have taken to the dangerous practice of driving a wedge between Kenyans through unguarded pronouncements.
Such divisive politics is being blamed for the untimely deaths of two people at Kenol, Muranga County, a week ago.
Notably, following the Kenol violence, the National Security Advisory Committee (NSAC) stepped in to avert further ugly incidents. However, some quickly claimed the directives by NSAC were aimed at stifling one side of the political divide.
Read More
While some leaders say they will ignore the directives, especially the requirement that they must seek authorisation from the police three days ahead of a political meeting, the Law Society of Kenya has threatened to challenge the same in court, terming it unconstitutional.
There is no doubt, the intention of the directive is to maintain law and order. However, that will largely depend on how police officers conduct themselves.
Thankfully, Inspector General of Police Hilary Mutyambai has pledged that where there is no threat of violence, licences for meetings will be granted and that police officers will be fair in discharging their duties to avoid being perceived as partisan. That's a good promise. Police must act professionally and must not be seen to favour a section of the political class. Partiality on the part of the police might end up stoking, rather than dousing chaos as intended by NSAC.