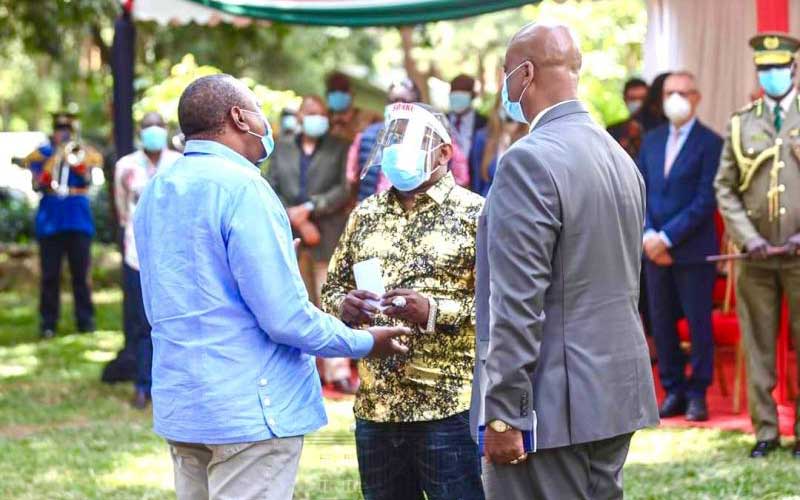 Nairobi Governor Mike Sonko has unexpectedly softened his stand on the Nairobi Metropolitan Service (NMS). Until now, NMS, under the leadership of Mohamed Badi, appeared to have brought out the worst in Sonko who saw it as an enemy within and has spared no effort to chip away at it.
Notwithstanding the recent denial of bad blood between himself and General Badi, Sonko has in the recent past expressed desire to wiggle out of the transfer deed that led to the county government ceding four key functions to NMS.
In February this year, the Nairobi County Government transferred the management of health services, transport services, public works, and planning and development functions to NMS.
On its part, NMS has shown rare commitment to deliver services hitherto unseen in Nairobi. Elected leaders chose to turn the County Assembly into a chamber of disrepute, a theatre where physical engagements among MCAs, sometimes with the County Speaker and police officers had become the order of the day.
Read More
Amid such belligerence, service provision became a casualty.
Most parts of Nairobi wallow in filth as a result of garbage not being collected for a long time. Many estates either don't have running water or experience serious water rationing. This, however, is slowly changing for the better. Treasury's allocation of Sh28 billion to NMS in May gave it impetus to deliver its 100 days promise.
The eyesore that has been mountains of garbage, especially in the CBD, is getting cleared. Potholed roads within the CBD have been re-carpeted and pedestrian walkways paved.
Informal settlement dwellers in Nairobi now get clean tap water and will soon have functional hospitals. Grabbed public land is being repossessed. This, no doubt, demonstrates a commitment to service delivery that has been lacking for so long.
When leaders choose squabbles over work, they betray the trust voters have in them. That was Nairobi's predicament until NMS came along and gave people hope. With Sonko and Badi working together, Nairobi County's prospects can only get better.
The people of Nairobi should hold Sonko to his promise that he holds nothing against NMS and Badi; that it was all a misunderstanding and, as he said, political propaganda. The people of Nairobi, and indeed all Kenyans, deserve leaders who keep their words.