Covid-19 rules must apply to all, including political leaders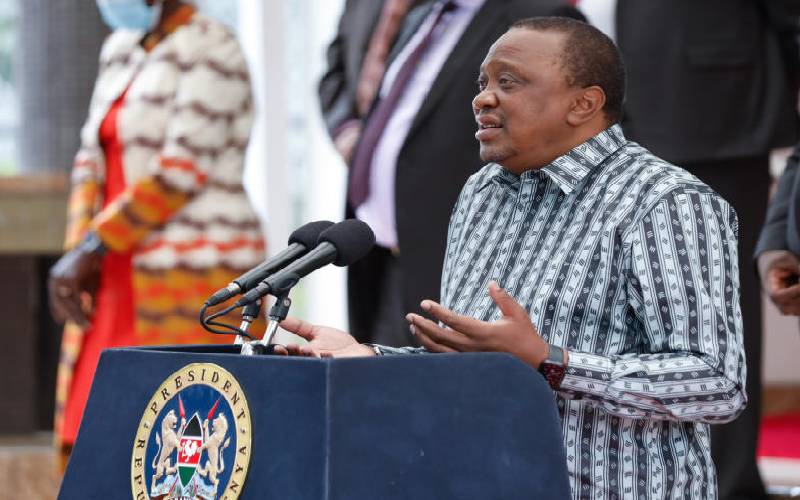 President Uhuru Kenyatta declined to lockdown the country again, 21 days after lifting several restrictions. This is despite the surging numbers of the coronavirus infections, which now stand at 17,975.
He, however, imposed new restrictions especially on sale of alcohol and operation of bars with a warning to leaders that they will be held responsible for any breach of the orders in their respective areas of jurisdiction.
The president issued a strongly worded statement against public gatherings, especially funerals. It is not lost that Kenyans, regardless of their stature in society, have on several occasions broken the social distance and maximum number of people per gathering safety protocols, thus putting their own lives and of others at risk. Politicians have been competing over who can outdo the other in breaking the rules. And it would just be a matter of time before all and sundry joined the fray.
We laud the president for making some tough announcements which will definitely not go down well even with some of his allies. Even when the country was facing travel restrictions, political leaders across the divide had perfected the art of breaking the rules with reckless abandon. This meant they were not only putting their own lives at risk but also of several people who would coalesce around them.
The move to order the police to show no impartiality when dealing with flouters is critical and a step in the right direction because it will stem the impunity with which leaders have treated the pandemic rules.
Rules have not been observed mainly because of poor and partial enforcement. But the onus is now on the police who, in some instances have been accused of turning a blind eye to cases where the rules are being recklessly disregarded.
In line with the president's order, the police now bear the greatest responsibility in ensuring the orders are obeyed in their jurisdictions, especially by the well-connected business owners who have the habit of compromising senior officers to allow illegalities.
This said, Kenyans must remember that the onus is on each individual to follow the safety regulations. Kenyans must start – if they have not already – to educate each other on what compliance means and why the sooner each one keeps safe, the better for every individual and the country.