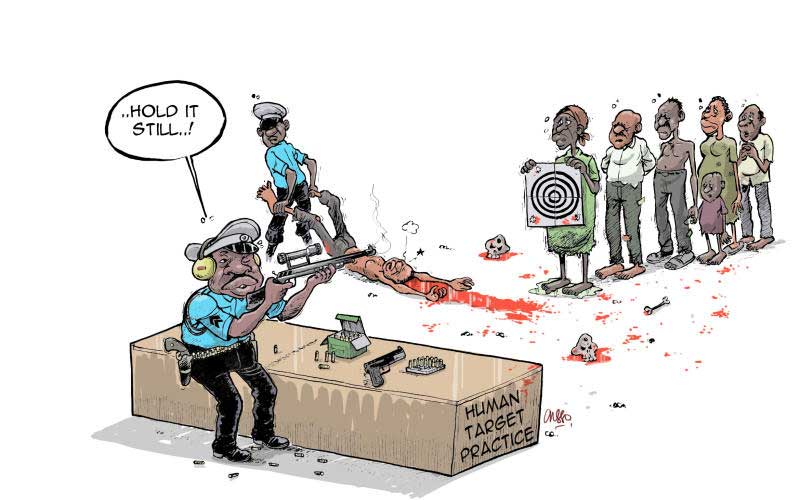 Despite public outcry against police brutality, the law enforcers seem unperturbed and continue to harass citizens.
In just three months since the government outlined and sought to enforce measures to control the spread of coronavirus, Human Rights groups claim the police have killed at least 14 people.
The latest known victim is Maurice Ochieng, a carpenter in Kisumu County, who died on Monday, a few days after police officers beat him up for not wearing a face mask while in a public place. This is inhuman and must be condemned by all.
In any democratic society, of which Kenya is part, it is unacceptable that the police should resort to extra-judicial killings without any justifiable reason.
Read More
Enforcement of rigid rules set by government to protect lives against the ravages of coronavirus does not give the police the right to kill. In fact, police officers have no legal right to kill anybody, including criminals, except in dire circumstances where their lives are under direct threat.
The indifference, both from the police top command and the government, even as citizens cry for justice, is baffling. Whether rightly or wrongly, it gives the impression that the government condones such acts of brutality by police officers against its own citizens.
It is not enough that the Interior CS comes out once in a while to assure the public that action would be taken against errant police officers when proof of it hardly comes out.
There is need for a paradigm shift in how the police relate to the public in matters of law enforcement. Public trust, which is in short supply, is crucial to the success of police work and must be won.