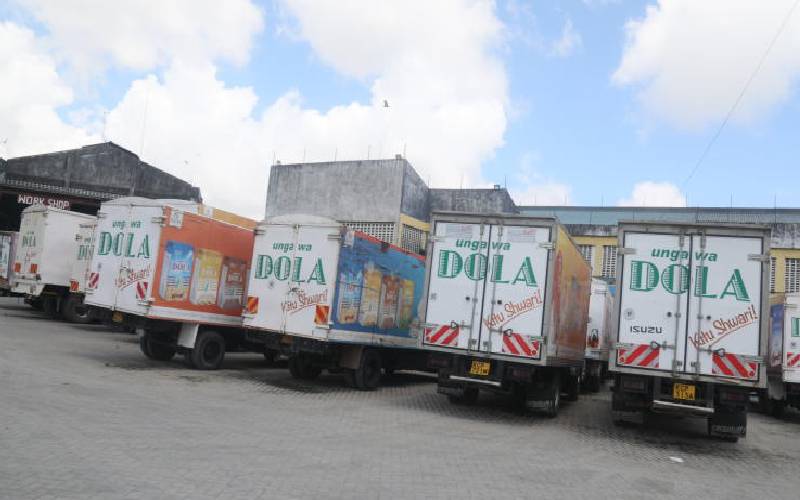 Kenya could soon become a case study of how incompetence, graft, and selfishness can drive an entire population into serious problems. But in the face of all this, Kenyans can still afford to be indifferent, smile and even joke about their plight when their staple food, drinks and water contain dangerous chemicals. Annually, we have been condemning thousands of children and adults to an early grave due to negligence and failure by agents supposed to ensure the food is free of life threatening elements.
It is even more saddening that although the country is awash with reports of Kenyans consuming maize and associated products which have igh aflatoxin levels, the relevant agencies supposed to deal with the menace are either clueless or engaged in endless turf wars. Explanations by Cabinet Secretaries for Agriculture, Trade and Health appear to be at cross purposes and do not help the situation.
While the toxic food is being dispensed in the supermarket and other outlets across the country, all the watchdog agencies can do is to order cancellation of licences and withdrawal of the products in question from the shops without any tangible follow-up or drastic action against all those involved. And to those afflicted from consuming these products, there is no end to their pain as they still face the risk of being treated with expired or substandard drugs should they fall sick. This is because the National Quality Control Laboratory and the Pharmacy and Poisons Board, which are responsible for the safety of pharmaceuticals have been embroiled in supremacy battles exploited by crooked traders to import counterfeits and mysteriously get the Kenya Bureau of Standards' nod. We urge the government to wake up and ensure the country not only produces enough food for her people but also what's imported is of internationally acceptable standards. Law enforcement agencies should act tough on unscrupulous people who thrive on risking Kenyans' lives. Only then can the country's health and future be assured.