Petty politics risks ruining the Senate's county oversight role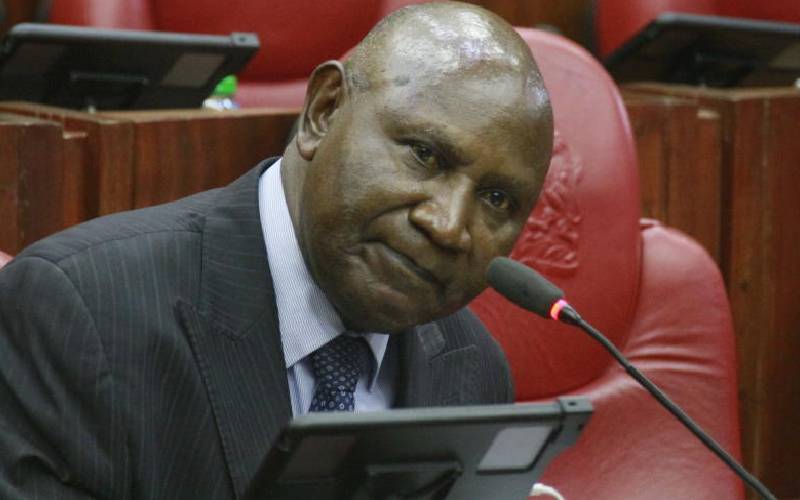 Accountability in public finances' usage is not negotiable.
Mechanisms and legal procedures exist for ensuring that strict fidelity in the management of public funds is adhered to.
With two tiers of government; National and County, where the latter draws funds from the former, the Senate plays a key role in ensuring prudent usage of public money by over-sighting county governments.
It is a role, however, that governors have time and again sought to undermine and demonise by hiding behind politics.
On their part, some Senators have embarked on their work with a zeal that does not restrict itself to professional ethics but rather, betrays a mission to besmirch work being done by hard working governors.
Unfortunately, if reports by the Auditor General and the Director of Budget are anything to go by, these are few in between.
In essence, there are audit questions that governors ought to answer satisfactorily, but they have chosen to impugn Senators instead.
Confronting real issues facing their counties is an imperative. In particular, there are irregularities in the 2017/2018 budgets of some counties that beg answers.
Senates County Public Accounts and Investment Committee (CPAIC) often finds the going tough whenever combative governors interpret queries directed at them as witch-hunt.
It is worse when the Senator of the affected county sits on the CPAIC.
Devolution has made quite some remarkable progress, but the progress is being blighted by reports of massive corruption within counties.
As the accounting officers at whose feet the buck stops, governors have no right to blame their shortcomings on everybody else but themselves.
Where governors have shown signs of not measuring up, they find a readily available escape valve in blaming their woes on Senators.
Obviously because of their oversight role, nobody expected Senators and Governors to speak in one voice.
The public expects the governors would stop seeing senators as troublemakers out to settle election scores, or as a distraction planning for their downfall.
Likewise, senators should not misuse their oversight role to undermine governors.
It would serve the public well if the two categories of legislators played a complementary, rather than a conflicting role for counties to deliver their promises within their mandate.