Punish perpetrators of shameful acts on county budgets
EDITORIAL
By Editorial | May 6th 2019 | 2 min read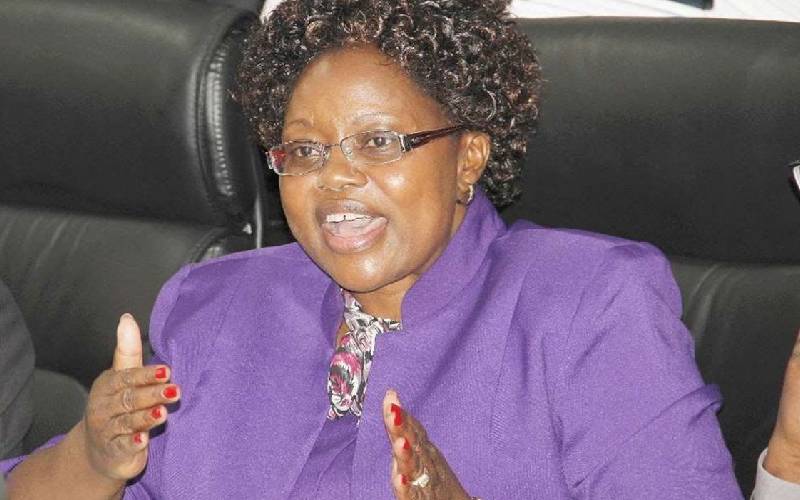 Revelations 11 counties may have spent a staggering Sh3.8 billion on dubious functions that are either outside their scopes or are outright illegal are disturbing.
That county governments, whose roles are clearly spelt in the Constitution, can put aside monies for such items as East Africa Customs Union, retired presidents' pension and the South Sudan peace process shows to what extent budgeting in some of the 47 devolved units is not taken seriously.
It all started with revelations that Kiambu Governor Ferdinand Waititu had spent taxpayers money on South Sudan peace and retired presidents' pension (never mind that the National Treasury has already set aside billions as retirement package for them in the next financial year). But now it appears Waititu has good company.
Besides Kiambu, Kakamega, Kirinyaga and Samburu counties have also approved budgetary allocations for the coordination of State House functions to the tune of Sh973 million, Sh75 million, Sh344 million and Sh81.7 milllion respectively. This even as Chief of Staff and Head of Presidential Delivery Unit (PDU) Nzioka Waita clarified that State House does not share budgets with counties.
Despite numerous instances of blatant wastage of State resources at the county government level, one cannot help but give embattled county chiefs the benefit of doubt. Because, unless all the layers of accountability- from the county assemblies to the controller of budget- were also complicit, it is highly unlikely that officials in these county governments came up with such un-educated budgetary allocations.
Indeed, Controller of Budget (CoB) Agnes Odhiambo, whose job is to approve all budgets, was just as shocked. "As required by Article 229(6) of the Constitution, based on the audit procedures performed, except for the matters described in the Basis for Conclusion on Lawfulness and Effectiveness in the Use of Public Resources section of my report, I confirm that nothing else has come to my attention to cause me to believe that public resources have not been applied lawfully and in effective way," reads part of the audit report.
If it is true that county government chiefs might be innocent in this saga, then who is playing such dangerous games with a process that is sacrosanct as budgeting? Is the budgetary process being turned into yet another battleground for politicians to outdo each other in the run-up to 2022 elections?
If these county chiefs engaged in these shenanigans, then they should be made to pay for their brazenness, even if it means being shamed publicly. But if it is politics that has infiltrated such a critical process, then the perpetrators of these wrongs deserve a date with law enforcement agencies.