Let logic prevail as dairy board reviews regulations for sector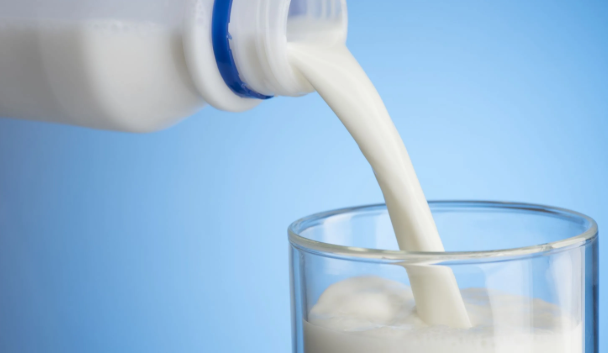 Kenya's dairy farmers have historically been left to their own devices by successive governments.
Sometimes, desperate farmers cross into Uganda and Tanzania to look for affordable supplements and feeds, which are very expensive locally.
These long-suffering farmers who have been crying out to the government to address their plight to no avail are unhappy. They feel betrayed that instead of their issues being addressed, a plan is being mooted to introduce stiffer penalties targeting them.
The agricultural extension services which were once offered by the government to boost animal and crop production are no longer reliable. Cattle dips have collapsed, creation of holding grounds for sick animals are a mirage, while veterinary drugs are unaffordable.
And now, the farmers are in for a rude shock. The government, through Kenya Dairy Board (KDB), has come up with new regulations to manage milk trade, even when they have done little to assist in production.
The new regulations, among other things, seek to criminalise sale of milk by farmers, introduces a raft of taxes and imposes hefty fines if a producer breaches the stringent requirements.
Criminalising sale
The government's justification is that the proposed law is to operationalise the Public Health Act, the Dairy Act, the National Dairy Development Plan Sessional Paper No 5 of 2013, and the Kenya National Dairy Master Plan Volume I and II situational analyses. At the beginning of this year, farmers were informed by milk processors that there was an glut of milk in the market, pushing the prices down to Sh30 per litre, even at a time when the cost of animal feeds had skyrocketed.
There are genuine fears from farmers that criminalising sale of unprocessed milk will force them to hand over their milk to bulk buyers at throw-away prices, as the latter will ultimately dictate the price.
The proposed fines of Sh1,000 for producers to be registered, and an equal amount for application to be registered, are punitive to many subsistence farmers who are struggling to put food on their tables.
There is a feeling that the sector is one of the most regulatedand taxed because farmers seeking to transport their produce are hunted down like criminals, even when they are carrying small amounts of milk for their consumption in urban centres.
The requirement that farmers handling raw milk for the purpose of bulking are required to ensure that within two hours of milking, the produce be cooled in a refrigeration facility, is a feat many cannot accomplish. This is because most of the rural areas where dairy farming is practiced are served by very poor road networks, which become impassable when it rains.
Routinely charged
Despite the poor road networks, such farmers have over the years been routinely charged a cess (fee) - a certain amount is charge for every litre of milk delivered to a processor. Importation of powdered milk even when there was a glut in the country have haunted the dairy farmer for years.
The proposal that KDB should fix prices, even as processors are given a big say in determining the quality and grade of the raw milk, puts the farmer, and to some extent the consumers, in a disadvantaged position since prices will not be dictated by the prevailing market conditions.
The call to fine producers who do not adhere to the pricing model, jail them for three months or pay fines of Sh100,000, goes against the principles of free market, and will promote cartel-like pricing of dairy products.
It is time Parliament lives up to the expectations of Kenyans and comes to the rescue of farmers who are about to be handed over to private milk processors, whose main preoccupation is maximising profits at the expense of the producers. We urge the MPs, should the proposals finally reach the floor of the House, to do the right thing. Dairy farmers should not continue suffering and being victimised by bad decisions.