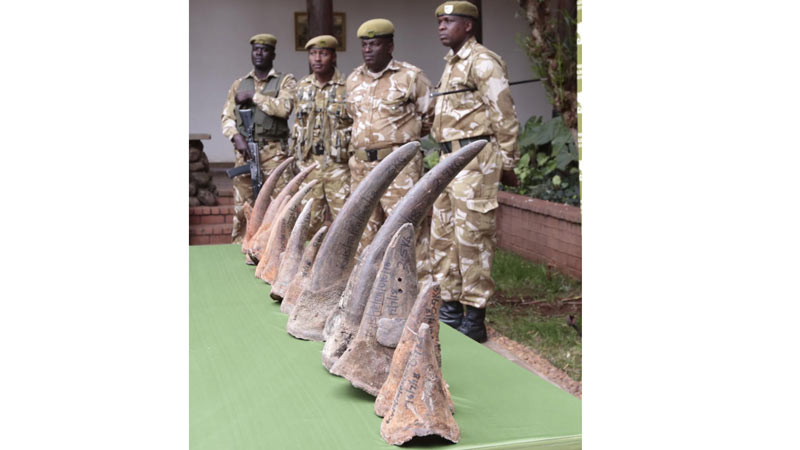 This week's deaths of nine endangered Black rhinos after a botched translocation should prick our conscience.
The animals died after being moved to Tsavo East National Park from Nairobi and Nakuru National Parks, leaving in its wake more questions than answers.
To every Kenyan who cares about the health of the country's flora and fauna, the 'unusual' deaths are a conservation tragedy that should never happen again.
According to Tourism and Wildlife Cabinet Secretary Najib Balala, rhino translocations and immobilisations have previously been a success with low death rates. The question then is, what went wrong this time round?
Coming only a few months after the last remaining male northern white rhino on the planet died in March, Kenya Wildlife Service (KWS) and relevant agencies should draw lessons from this disaster.
Read More
Blame game at this juncture is pointless. Certainly, someone has to take full responsibility. We call on CS Balala to ensure swift investigations into all aspects of the doomed relocation and hold guilty parties, if any, to account. With Kenya's black rhino population standing at a paltry 745, efforts must be put in place to save these endangered species. Game deaths through dereliction of duty by those in-charge is unacceptable, to say the least.
There are fears the site chosen for the translocation was poor and surrounded by pools with saline water which could have led to salt poisoning. It beats logic why the animals would be moved without a proper prior ecological study.
The recovery of 18 horns with transmitters and chips from the nine dead rhinos has not completely calmed fears that these animals may have been targeted by intricate poaching networks.
Questions have also been asked as to why KWS was somewhat coy about the deaths. In fact, it was a conservation lobby that raised the alarm. Conflicting numbers given by the state also adds to the mystery.
We appeal to the state to empower KWS. With reduced budgets and a lack of support from stakeholders, this iconic agency will only scratch the surface in dealing with the challenge at hand.