Adherence to the rule of law mandatory, it's not optional
EDITORIAL
By Editorial | Mar 29th 2018 | 4 min read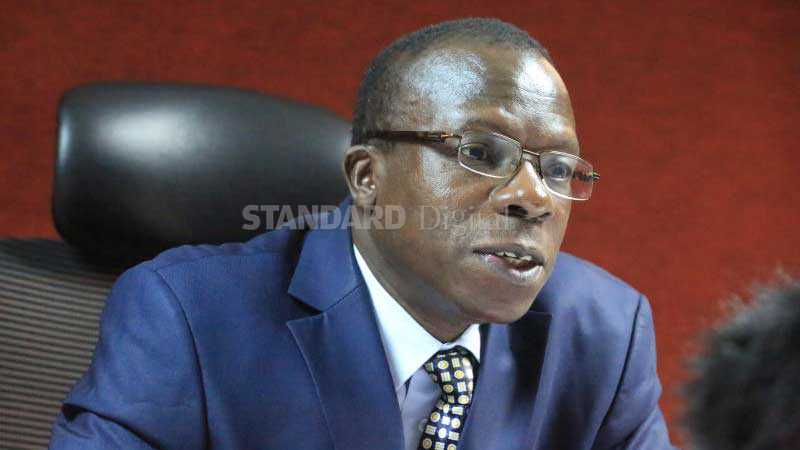 Kenya's Judiciary and Executive are on a collision course once again. Yesterday, a second order to the State to produce controversial lawyer Miguna Miguna in court was blatantly disregarded.
On February 7, in a contemptuous disregard of a court ruling to discharge Mr Miguna from police custody, Immigration officers with the help of the police, bundled the self-declared General of the opposition National Resistance Movement onto a KLM flight to Amsterdam en route to Canada. Miguna holds a Canadian passport.
Mr Miguna had been arrested in a raid by men suspected to be police officers on February 2. Although his lawyers applied successfully for his release on bail, police, presumably with instructions from the Ministry of Interior, casually ignored the court order and held him incommunicado and later deported him on orders from then acting Internal Security Cabinet Secretary Fred Matiang'i.
The facts are simple. Mr Miguna was born a Kenyan and raised in this country. During his university days he moved to Canada, where he studied, worked and lived for many years, before a new Kenyan Constitution legalized dual citizenship. By virtue of his immigration status there, he acquired a Canadian passport. He then returned home in 2008, joining the Civil Service to work as an aide to Prime Minister Raila Odinga. Significantly, the IEBC cleared him to vie for the Nairobi Governorship last year.
His main crime appears to be the bruising campaign he waged against the Jubilee Party in the General Election. Never the most likeable debater - he is arrogant but articulate - Miguna often made mince-meat of ruling party spokespeople on radio and television. In January, he committed the cardinal sin of serving as oath administrator at the swearing in of Raila Odinga as the People's President.
The absurd spectacle of a government disowning one of its subjects and deporting him to his adopted country because of a political disagreement makes the Jubilee Government look small-minded and vindictive. In two days, official mishandling of Mr Miguna's attempts to return home – the heavy-handed attempt to force him onto a Dubai-bound flight, which he successfully resisted – has turned what would have been an unobtrusive airport passage into an international news story.
It may very well be that Mr Miguna travelled back to Kenya on a Canadian passport and should, in ordinary circumstances, obtain an entry visa to be allowed into the country of his birth. This is the government line, which might merit consideration in an argument between travellers in the crowded arrival hall of an international airport.
But Miguna's is not an ordinary immigration issue. It is a matter on which the country's courts have made pronouncements and given the Government clear directions. What takes precedence in this dispute – a bureaucrat's interpretation of border document small print or the considered opinion of the country's High Court?
All democratic societies – Kenya included- play by certain rules that help create general order and decency. When those laws are abused by those who ought to uphold them- often for short-term political expediency-there is a risk of total breakdown of law and order.
That is why yesterday's disregard by the Inspector General of Police Joseph Boinnet, the Cabinet Secretary for Interior Fred Matiang'i and the Director-General of the Immigration Department, of the court orders issued by Justice George Odunga, must be condemned by all who care for the rule of law.
Since the Jubilee administration came into power in 2013, there have been no less than seven instances in which top government officials have disobeyed court orders. Many of the offenders were Cabinet Secretaries, who are expected to lead by example and uphold the country's Constitution.
By blatantly disregarding court orders, the officers are setting a despicable precedent and propagating impunity; that the powerful are above the law. We shudder to imagine the kind of nation this government wants to turn Kenya into by thumping its nose at the Constitution. President Kenyatta swore to uphold this covenant with the people he rules, and The Standard expect his officers, likewise, to respect the courts and subject themselves to its authority.
The rule of law binds us all. Government officials involved in Mr Miguna saga owe it to Kenyans to respect it.