Clear Outer Ring Road of hawkers' problem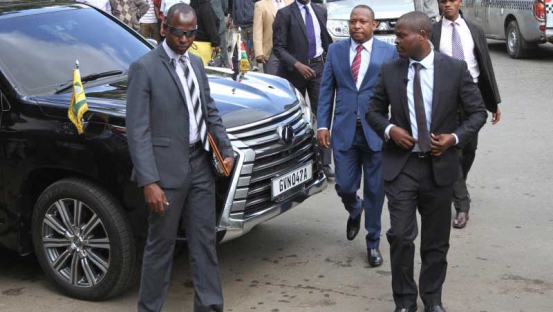 The Nairobi metropolis is notorious for traffic jams. Driving on city roads is a nightmare. They are a jungle ruled by matatu crew who drive anyhow, weave in and out of traffic in a bid to outdo the competition, and in the process, cause traffic gridlocks that last hours to clear.
Redesign and expansion of roads within the city has been on the cards for years. Experiments, as were carried out by the former Nairobi County government to decongest the roads were a spectacular flop. They ended up creating more problems than they sought to cure.
Later, plans were mooted and effected to expand the Outer Ring Road. Indeed, work has been ongoing and is nearing completion, but what was meant to lessen the agony of motorists -the newly refurbished Sh9 billion Outer Ring Road, one of the newest thoroughfares in the city- seems not to be working.
Rather than serve the purpose for which it was built, the road has been taken over by unmindful individuals in pursuit of that extra buck.
The roundabouts and bus stops have been converted into shopping stalls, imperilling the lives of pedestrians and motorists.
Besides being a threat to limb and life, such sections become good grounds for muggings, pick-pockets, drug-peddling and other crimes.
Because this cannot be allowed to ground itself, the Kenya Highways Authority (Kenha) and the county government of Nairobi need to do something to clear the roundabouts and bus stops of hawkers.