How cholera and diarrhoea cases spiked in Kitui over fear of snakes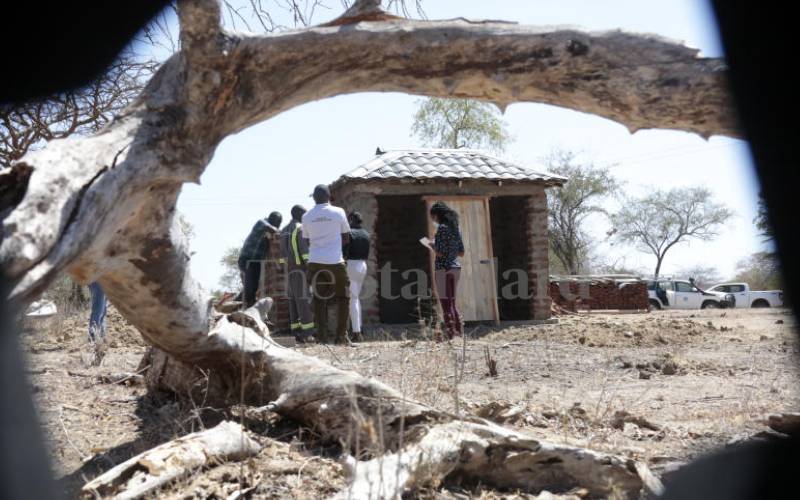 It was not uncommon for a father, mother, and their children to go for long calls in the bushes near their houses in villages of Kitui County.
Unfortunately, chickens rummaging for food would go to the same bushes where human faeces were left out in the open.
This would create a vicious cycle of cross-contamination as the chickens would then feed on leftovers from plates.
Due to scarcity of water to keep utensils clean, bacteria had ample ground to breed, leading to cholera and diarrhoea outbreaks among households in the area. To make matters worse, many villagers feared using pit latrines as that was where poisonous snakes hid.
However, a sustained effort to construct pit latrines in all households has seen a major reduction in the spread of the two diseases, and by 2018, most parts of Kitui County were declared Open Defecation Free.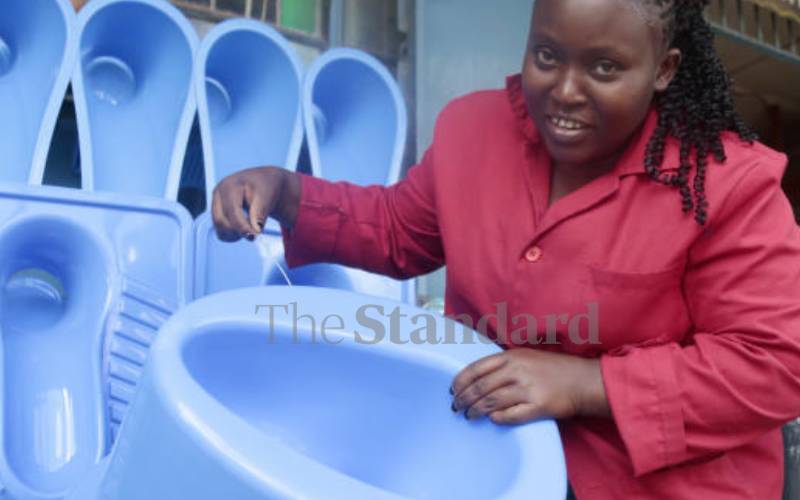 Joyce Mwendwa is one of the Community Health Volunteers (CHV) in Kitui East, who helped in sensitizing residents on sanitation and hygiene.
"We used to tell people bora uwe na choo (it is better to just have a toilet)," she says. But with time, many residents erected permanent toilets and, "we then moved from bora choo to choo bora (a proper toilet)," says Mwendwa. Joyce Kanini, another CHV says the training on installation of proper toilets was done by FINISH Ink (Financial Inclusion Improves Sanitation &. Health in Kenya), a non-profit organisation which introduced market-based sanitation through toilets known as SATO.
"They trained some residents to be entrepreneurs to sell the products to villagers, so when we tell people to have proper toilets, we have what can pass for a proper toilet," says Kanini.
The SATO pan toilet has a flap that opens and closes after use and this makes it safe to use in Kitui, a region infested with poisonous snakes.
Pauline Malinda, a 70-year-old resident living with disability says, "I used to sit and touch my own dirt. Now I am comfortable as I sit on the toilet, I can even pick phone calls."
The poster village of sanitation in Kitui Central is Kithama, an Open Defecation Free model village where quality of life has gone up with reduction in diseases.
Kitui County Public Health Officer Faith Mutinda says, "we started in 2010 with capacity building, pre-triggering and triggering, which involved having meetings in an area commonly used for open defecation. This would trigger people to want to move to a cleaner place."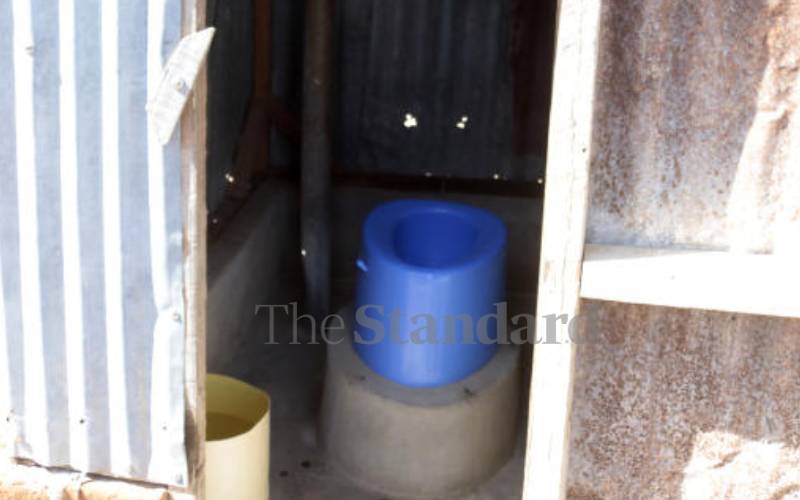 She says today, young men leaving their parents' homes start by constructing a toilet, which is affordable and made to withstand heavy rains.
Sanitation has been extended to schools through UNICEF in its Water, Sanitation and Hygiene (WASH) program, through which 80 schools have benefited.
Justina Pereira, the Kitui WASH focal person says this goes a long way in bridging the gap between sanitation and education.
"If there are no sanitation facilities, children with disabilities face bullying from other children in schools," says Pereira.