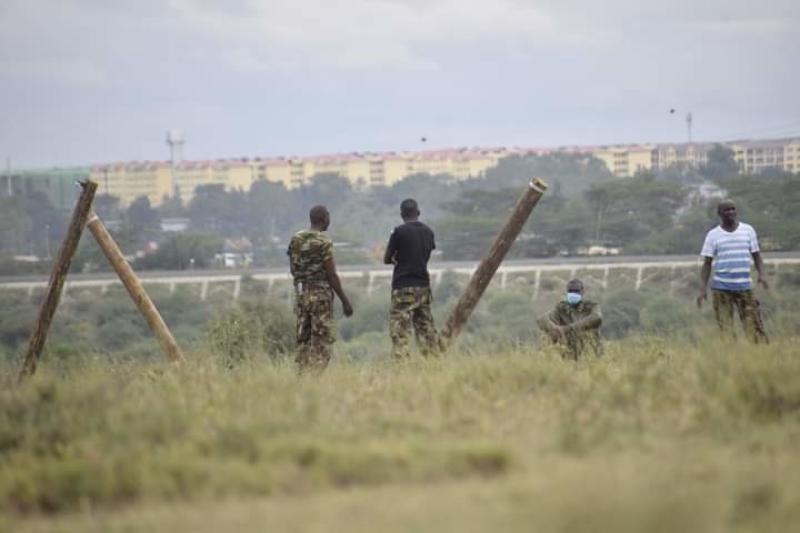 The Kenya Defence Forces (KDF) has embarked on a project to extend the Kenya Meat Commission on a disputed piece of land amid protests from the locals.
The military wants to construct cow sheds for holding livestock before being slaughtering at the Athi River-based factory.
The seven-acre piece of land is part of 2,900 acres being claimed by the Maasai community living along the Kajiado -Machakos border near Kitengela.
Yesterday, more than 20 military officers backed by regular police were at the site to construct the holding pen even after being served with a court order by a group of Maasai elders.
According to Brigadier James Gathaga, officer in-charge of KMC, the government has already allocated the seven acres to the company.
"Before, we used to slaughter a few cows per day, our target now is to slaughter more that 2,000 animals. That's why we want to utilise this piece of land that belongs to the government,'' said Gathaga.
There was trouble at the same place a fortnight ago when a group of armed officers arrived to supervise the construction of a perimeter wall meant around the land.
However, a group of Maasai community leaders confronted the officers and halted the process.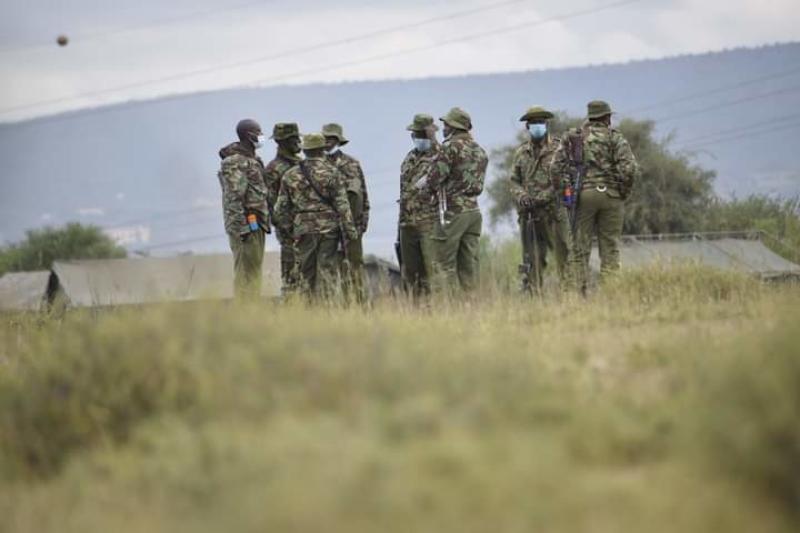 The elders gave a copy of a court order to one of the officers, who ordered the workers to stop the operations immediately.
But yesterday, the officers arrived at the site and started constructing shelters.
The 3,000-odd members of Oo Lera Trust Group are claiming the 2,900-acre parcel that was earlier being used for livestock breeding by the State until 1936 when it was given back to the community.
The land was also used as a multiplication farm for sheep and goats, and holding ground before the livestock were taken to Kenya Meat Commission abattoir for slaughtering.
The community is opposing the use of the same land by the government to expand the Nairobi National Park.
However, tension has been building up in the area since the announcement, and when Kenya Wildlife Service (KWS) attempted to fence off the disputed land.
President Uhuru Kenyatta said the government will be expanding the park to conserve the environment and wildlife for future generations.
But documents seen by The Standard show that the National Land Commission had, in 2014, recommended the land be given back to the locals.
Addressing journalists shortly after a protest at the disputed site yesterday, William Kasio, a resident appealed to President Kenyatta to rescind his earlier order and allow them to occupy the land.
"We are appealing the president to rescind his earlier order and protect us from eviction," Kasio said.