12 Ethiopians arrested in Embu to remain police custody for lack of interpreter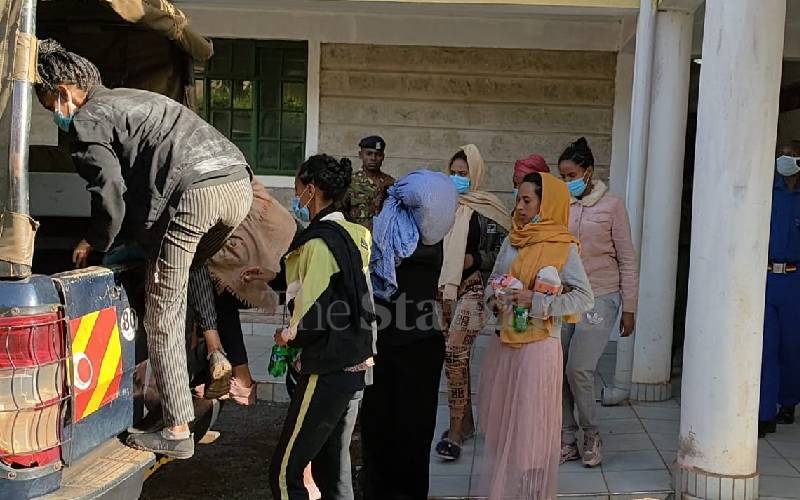 Twelve Ethiopian nationals accused of being in the country illegally will remain in police cells until Friday after they failed to take pleas for lack of an interpreter.
The twelve, eight women and four men were arrested on Sunday along the Embu Meru highway within Embu county as they were being smuggled to an unknown location.
They faced charges of being unlawfully in Kenya contrary to section 53(1)(j) as read with section 53(2) of the Kenya Citizenship and immigration act No. 12 of 2011.
Serait Mengestu, Fassika Shigute, Lulawit Benyene, Gebreala Asfeha, Soliana Mehari, Luwam Gebretensae, Muluk Seid, Fithawit Zerak, Dawit Hagos, Natenae Gebremariam, Ekoby Emane and Eshetu Alose could not speak English or Kiswahili forcing the court to defer the case.
"We wish to apply to differ the plea as we await an interpreter," submitted Wilby Dela the prosecutor.
The driver of the probox car and his conductor were also arrested.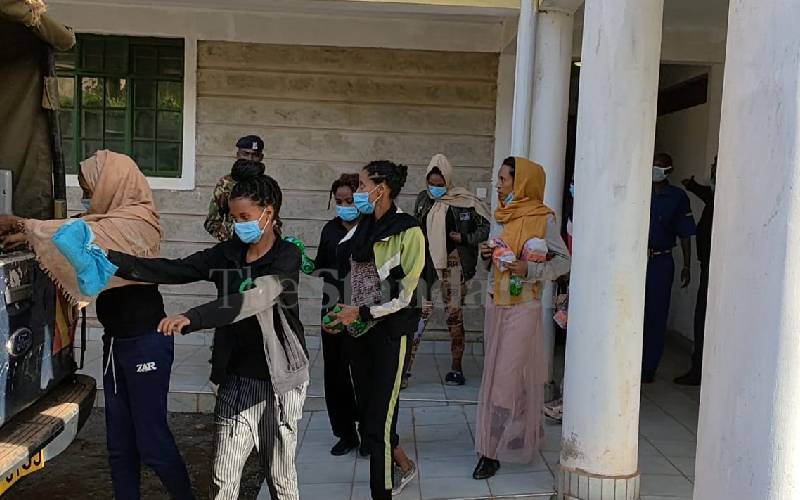 The two, Erick Mutembei and Victor Njeru were also charged in the same court for transporting aliens.
Although the two pleaded not guilty to the charge, the charge sheet indicated that Mutembei and Njeru on April 19, at Kivwe area along Embu Meru highway within Embu county being a driver and an assistant and using a Toyota Probox ferried 12 Aliens who were in the country illegally without passports and against the law.
The two pleaded not guilty before Senior Resident Magistrate Jean Ndeng'eri and were released on a cash bail of Sh40,000 each or bond of Sh50,000 and surety of a similar amount.
"A plea of not guilty has been entered by the court and your case will be heard on May 4," the court ruled.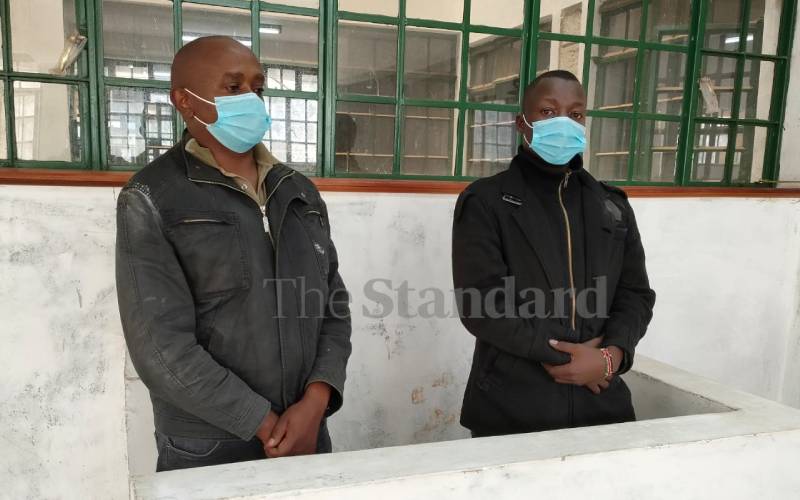 Ndeng'eri allowed the defer to April 23, when the aliens will be brought to the court and an interpreter expected to be availed.
"In the meantime, the accused persons are to be remanded at Embu GK prison where the ladies will be remanded at Embu Women Prison," the court ruled.
The ODPP was also ordered to avail individual charge sheets to each accused person.